Are you thinking of getting a used car? Are you searching for tips on what to check and look for when considering buying a car? It is of utmost importance to have a thorough knowledge of the car that you are going to acquire. This will ensure your enjoyment and contentment for years to come using your car.
The proper mindset
First of all, you must keep in mind that test-driving a car is not a simple procedure. It will determine the claimed performance of the car you want by the dealer and contrast it with the performance in real conditions. This is the time wherein you can see if the car that you have always wanted measures up to your ideals and standards.
Before leaving the lot, adjust the seat, mirrors, and the climate control system. You do not need to be distracted while driving an unfamiliar car.
Make sure you are comfortable and have a good view of everything around you.
Drive a variety of roads.
Mix it up with some city driving followed by highway if you can. You should make sure to try every gear and reach highway speeds to fully test the car.
Prepare a checklist of criteria
It is important to make a checklist of criteria by which you will be able to judge a car's performance without having any problems regarding objectivity. It will help you see the car's advantages and disadvantages without the influence of other factors that are not as important. This will also enable you to conduct the test drive faster since you already have a set list of the things that you are looking for in a car.
Explore other weather conditions
You should consider test-driving a car in inclement weather conditions to have a better feel of the car's overall performance regardless of the type of weather it will be used in. It is good to know the cars feel when driving in rainy conditions or at night. If the dealer requires that a representative accompany you on the test drive, let the person know what you are planning to do and what route you will be taking.
Drive in different kinds of terrain
When test-driving a car, outline a route that will take you to different kinds of terrain like bumpy roads and steep hills. When checking a car's turning capabilities and braking power, consider doing it on a side street that has very little traffic. If you are going to evaluate the car's acceleration and speed, then taking it to the open highway or the interstate is a good idea. You should also do a lot of driving on the types of roads that you encounter in everyday driving like your route from work going to your house or vice-versa.
Inside the car
When you are inside the car and behind the wheel, some of the things that you should check are the following:
Look to see if the gauges are working properly and are easy to read. Make certain you can easily see beyond the steering wheel and it does not in any way obstruct your view.
On the dashboard
After checking the gauges and steering wheel, the next thing to look at is the dashboard. Check that all the dashboard controls are within easy reach and you do not need to significantly move out of a comfortable driving position. Search for any extensions on the dashboard that may potentially cause injury to the driver or passenger during sudden stops or when surging forward.
Visibility
Check that windshield wipers are working properly. Use the squirting mechanism that applies the wiper fluid onto the windshield and find areas that may not be reached by it. This is critical since it may affect your nighttime driving and when driving during bad weather conditions. Does the car have a tint? If the tint is too thick, it will impair night visibility and cause you to have a hard time driving at night. There are also laws that prevent the windshield from being tinted. Check the rules and regulations in your state to determine if they apply.
On the road
While driving, check for blind spots by looking closely at the side mirrors as well as the rearview mirror. Evaluate the performance of the car's suspension by checking if it offers a comfortable ride and if you feel that you are in control at all times. Look for a parking lot without too many vehicles and conduct a few sharp turns as well as a U-turn. Does the suspension work well or does the car wobble too much?
Steering performance
Observe that the car has a responsive steering mechanism. A little turn of the steering wheel should be enough for the car to respond efficiently. The steering should be balanced enough so as to have enough power for easy steering and at the same time, it should correctly render the feel of the road to the driver.
Getting a new car thrill and excites us.
Sometimes it's easy to get carried away in our initial response to a car. No matter how much you like a certain vehicle, take it for a long, serious test drive.
You should first plan on spending as long as possible on your test drive. Fifteen minutes isn't enough time. You want to thoroughly examine the car and definitely have a mechanic check it out.
Take a look at the vehicle overall. Do the body parts line up? Does the paint match? Will doors open and close easily? Do the tires look like they wear evenly?
Check under the hood.
You may not know exactly what you're looking at, but that's okay. Look for leaky hoses, worn belts, and dirty oil. Ask the dealer to show you the automatic transmission fluid. Smell it. If there's a "burned" odor, steer clear. The fluid should be clear and reddish. Transmission repair costs are not pretty.
Have someone show you the radiator water. It should have a light yellow or green color.
Make sure all of the warning lights and gauges work. Start the car and check all lights and functions. And here's a no-brainer – make sure no warning lights remain lit on the dashboard.
Test the brakes.
The steering wheel should not shake while applying the brakes. Also, check to see if the car pulls to one side while braking.
Squeaks and rattles could also indicate worn pads.
Notice how the car tracks.
When you take your hands off of the wheel, which way does the car go? If the car consistently tracks to one side, be concerned about the alignment.
Look at the airbag indicator lights.
If these lights don't illuminate as you start the car, or if they stay lit after the car is running, they're not working correctly.
Try on the seat belt.
Test the vehicle in the early evening to determine the headlight visibility.
If you already have a child safety seat, go ahead and install it. Not all seats are compatible with all cars.
Accelerate up to 35-40 MPH.
Is shifting smooth and steering straight? When braking, a pull to the left or the right could indicate a problem.
If you buy via the classifieds, make sure to check the name on the title and match it to the name on the seller's driver's license. Just to be safe.
It'd be nice to find the little lady's almost new car that wasn't driven more than 15,000 miles a year. Of course, low miles on the odometer would be a big plus, too. Even then, you can't assume that a low-mileage car is necessarily in great shape.
One major concern is odometer tampering.
So do your homework. Ask for a detailed service history report. If records weren't kept, you can check things out for yourself with the vehicle identification number. Provide this VIN number to your state vehicle history company to get a record of the car's former life.
Remember, no matter how in love you are with a car, think twice before purchasing one that's been wrecked. You don't need anyone else's problems. There are dozens of other cars you could enjoy just as much.
So test drives more than one car. You'll never regret a wise, well-thought-out purchase.
If at all possible go on the test drive by yourself. You need to concentrate on the driving experience and the noises of the car. A babbling salesman will distract you and not let you get a good read on the car.
The last thing you should check is how you feel about the car.
Did you enjoy driving it? Was there enough power to get your blood pumping? Is this a car you can live with every day? Most important don't get caught up in the moment, don't buy the first car you see, and never ever let the dealer think you are interested.
These are some of the things to consider when taking a car for a road test. Remember to put a car's performance first in your priority before its other aspects.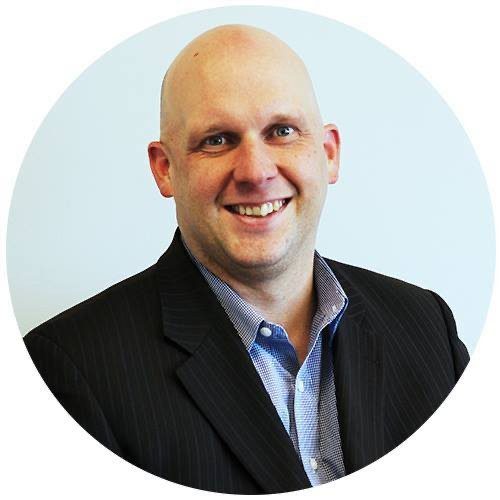 Shawn Ryder Digital is headed by a seasoned professional with a wealth of experience in both the automotive industry and technology. With over 20 years in the car sales industry, our expert brings a deep understanding of the unique challenges that come with selling cars in the digital age, having worked in both sales and management positions. They also have a strong background in technology and a proven track record of using digital marketing tactics to drive sales and increase brand awareness. Shawn Ryder combines this automotive industry knowledge and digital marketing expertise to provide dealerships with customized and effective marketing solutions that drive results. We are dedicated to helping dealerships thrive in the digital age and are confident in our ability to help you reach your goals and grow your dealership.