Dealerships are constantly competing to attract customers and increase sales. One cost-effective marketing strategy is using Search Engine Optimization (SEO) to help dealerships stand out from their competition. SEO is a digital marketing tactic that involves making changes to a website so it appears higher in organic search engine results when people search for specific keywords.
SEO for Dealerships
As a car dealership, you know that marketing is important to driving sales. But the cost of traditional advertising can make it difficult to get your message out without breaking the bank. That's why SEO for dealerships offers a cost-effective way to reach potential customers and increase visibility in search engine results pages.
SEO stands for search engine optimization and its primary function is to help websites rank higher in Google's search engine results page (SERP). By using keywords that potential customers are searching for, improving website usability, and optimizing content for both users and search engines, dealerships can increase their organic traffic from SERPs. This not only helps drive more leads but also provides an advantage over competitors who may not be utilizing SEO tactics as part of their digital marketing strategy.
Benefits of SEO for Sales
Are you looking for a cost-effective marketing strategy to help increase sales at your dealership? Search engine optimization (SEO) could be the answer. SEO has been proven to boost sales and improve ROI. It can help dealerships reach more potential customers and build brand visibility online.
Using SEO tactics such as keyword optimization, link building, content creation, and more helps to boost organic search rankings. As a result, more people can find your website on popular search engines like Google and Bing. This increases the chances of potential customers finding your website instead of a competitor's site. Increased web traffic leads to an increased likelihood of sales conversions from visitors who are already interested in what you have to offer.
SEO also helps dealerships build trust with current and potential customers by providing them with relevant content that answers their questions or meets their needs.
Leveraging Local SEO
Leveraging Local SEO is a must-have marketing strategy for dealerships. With the ability to target customers in a specific area at an affordable price, local SEO can help dealerships reach more potential buyers and increase their sales. Furthermore, local SEO enables businesses to build trust with customers by demonstrating that they are invested in their community and dedicated to providing excellent customer service.
Local SEO works by optimizing content for search queries related to the dealership's geographic region. This helps improve visibility on search engine results pages (SERPs) and allows dealerships to stand out from competitors who may be farther away from the target audience. Additionally, it gives dealerships access to valuable data such as location-based keyword searches or click-through rates that can be used to further customize their messaging strategies and services.
Optimizing Your Site Content
The automobile industry has seen a recent surge in online activity, which makes it essential for dealerships to have a strong online presence. Having an optimized website and content is an affordable way to reach new customers and increase sales. Optimizing site content through Search Engine Optimization (SEO) can help dealerships improve their visibility in search engine results and attract more customers.
SEO involves ensuring that the website contains relevant keywords related to the dealership's services and products. By including these keywords in titles, headings, page descriptions and other text throughout the website, it will be easier for potential customers to find information about the dealership when searching online. Additionally, SEO techniques enhance user experience by providing relevant content quickly while also making sure it looks good on all devices such as laptops or mobile phones.
Building Links to Your Site
Are you a dealership looking for ways to increase your online visibility? Search Engine Optimization is the perfect cost-effective way to get your business noticed. By building strong, relevant links from other websites, dealerships can increase website traffic and gain more customers.
Link building is one of the most effective strategies in SEO campaigns. This process involves placing links on other websites that will direct viewers back to your site. It helps to build trust between you and potential customers, as well as improve your ranking in search engine results pages (SERPs). Link building also creates longer-term relationships with other sites by providing them with valuable content in exchange for a link. This enhances the user experience, making visitors more likely to spend time exploring your site.
Tracking and Measuring Results
As a dealership, it's important to stay ahead of the curve when it comes to marketing strategies. SEO (Search Engine Optimization) is a cost-effective way to do just that. SEO for dealerships is all about tracking and measuring results in order to maximize the effectiveness of your marketing efforts.
Using analytics programs such as Google Analytics and webmaster tools, you can track conversions (including leads, sales, and sign-ups), clicks on ads, page views per visit, and average time on site — invaluable information that helps you determine what works best for your dealership's unique needs. You can also measure website SEO performance by monitoring factors such as keyword rankings, organic search traffic, backlinks, and more. With this data in hand, you can make adjustments in real-time to increase your online visibility.
Conclusion: Cost-Effective Marketing
The conclusion of this article can be summed up in one word: cost-effective. Marketing a dealership through SEO is an effective and cost-efficient way to increase visibility, drive website traffic, and ultimately generate more leads. With the right approach, dealerships are able to maximize their ROI while getting the maximum exposure for their brand.
SEO for dealerships requires a lot of effort and dedication, but when done correctly it can be very rewarding. Proper keyword research, content creation, link-building strategies, and technical optimization are all essential components of a successful SEO campaign. Additionally, tracking results is important to ensure that efforts are paying off. Dealer marketing teams must keep in mind that SEO involves long-term investments; immediate success cannot be expected overnight.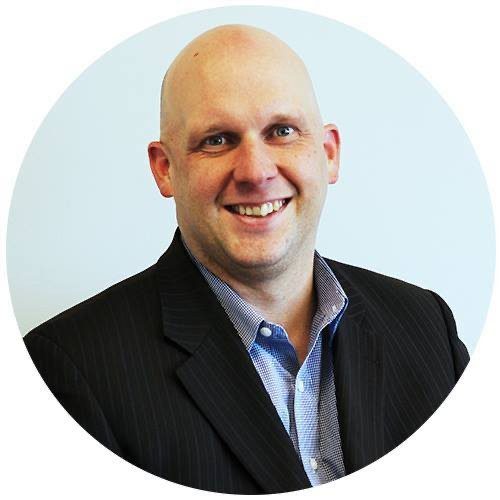 Shawn Ryder Digital is headed by a seasoned professional with a wealth of experience in both the automotive industry and technology. With over 20 years in the car sales industry, our expert brings a deep understanding of the unique challenges that come with selling cars in the digital age, having worked in both sales and management positions. They also have a strong background in technology and a proven track record of using digital marketing tactics to drive sales and increase brand awareness. Shawn Ryder combines this automotive industry knowledge and digital marketing expertise to provide dealerships with customized and effective marketing solutions that drive results. We are dedicated to helping dealerships thrive in the digital age and are confident in our ability to help you reach your goals and grow your dealership.