Whether you sell economy sedans or hatchbacks, or luxury-class vehicles, as salespeople, your only goal is to get your inventory shown to as many people as possible in hopes of making as many sales as possible.
In the past, the best way to do this was to put up a sign at the nearest road, tie a few balloons to it, and hope that people would stop in to browse your inventory.
Today, however, the game has changed.
And rather than using traditional advertising methods, like billboards and signs, salespeople and auto dealerships have a much better chance of attracting potential customers by advertising their products and promotions on social media.
In the following article, we're examining the importance of social media marketing for car dealerships and how you can get started today, attracting as many people as possible to your showroom.
The Numbers Don't Lie
Facebook alone is said to have approximately 2.85 billion active monthly users.
YouTube, known as the second most popular social media platform, has a slightly smaller number of active monthly users with about 2 billion.
That said, with only these two platforms, car salespeople and dealerships have the potential to reach nearly 5 million social media users every month.
And that's not even considering the handful of other social media platforms, like Twitter, Instagram, TikTok, and Linked In, which add several million users, and potential customers, to the equation.
Therefore, one of the biggest reasons that your automotive dealership should be advertising on social media is that it can put your business in contact with several billion potential users.
People Are Already Using Social Media
Another reason social media marketing is so important is that almost every person on the planet is already using social media.
Whether they're using Facebook, YouTube, or any other platform, most adults spend a considerable amount of time scrolling their social media feed for entertainment every day.
Therefore, as salespeople, it can work wonders to spend your time marketing and advertising on social media simply because your potential customers already spend a lot of time on these sites.
Plus, many consumers tend to research a business on social media before deciding whether to make a purchase or interact with them.
Therefore, if you don't have a social media presence, these people will most likely move on to the next auto dealership that does.
Targeted Advertisement
When you use traditional advertising methods like a billboard or newspaper ad to promote your products, you're relying on the fact that billboards are placed in high-traffic areas or that many people read the newspaper.
However, you don't have any control over who is going to see your advertisement.
In other words, your ads are almost guaranteed to get a large number of impressions. But the quality of those impressions isn't all that great.
On the other hand, when you use online advertising and social media marketing, you can refine your target audience so that you will only show your ads to people who are already likely to be interested in what you're offering.
Social media marketers can target ads based on many factors, such as age, gender, geographic location, hobbies, interests, and more.
For instance, if your dealership is planning to run a sale on sports cars, and you know that most people who buy sports cars are men between the ages of 34 and 45, you could customize your advertising strategy to show your ads only to people who fit within that demographic.
On platforms like Facebook, you could even go one step further and target your ads to only be shown to men between the ages of 34 and 45 interested in cars and follow other Facebook pages related to automotive racing, repairs, or accessories.
In the end, showing you ads to these people, rather than just anyone, is one of the absolute best ways to maximize your chances of making that next sale!
Automotive Social Media Marketing
In 2021, renting billboards and publishing ads in your local newspaper doesn't have the same kind of impact that online advertising and social media marketing can have on your target audience.
With a massive percentage of people already using these sites, there's no denying that when a social media marketing campaign is properly planned and implemented, the results will get your vehicles in front of more people, which means a better chance of sales and revenue for your automotive dealership.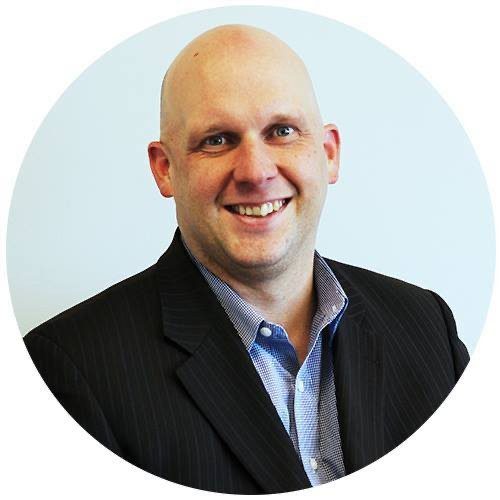 Shawn Ryder Digital is headed by a seasoned professional with a wealth of experience in both the automotive industry and technology. With over 20 years in the car sales industry, our expert brings a deep understanding of the unique challenges that come with selling cars in the digital age, having worked in both sales and management positions. They also have a strong background in technology and a proven track record of using digital marketing tactics to drive sales and increase brand awareness. Shawn Ryder combines this automotive industry knowledge and digital marketing expertise to provide dealerships with customized and effective marketing solutions that drive results. We are dedicated to helping dealerships thrive in the digital age and are confident in our ability to help you reach your goals and grow your dealership.