Now more than ever, car dealerships need to think about the return on investment (ROI) of their digital marketing efforts. SEO (search engine optimization) is a powerful tool that can help dealerships increase their online visibility and drive sales. With more people shopping for cars online, it's essential for dealerships to have an optimized website that helps them stand out among the competition.
What is SEO?
Search engine optimization, more commonly referred to as SEO, is the process of optimizing website content and structure to increase a website's visibility in search engines. SEO is an important component of digital marketing efforts for dealerships, as it can lead to increased sales through improved online visibility. If done correctly, businesses can experience a great return on investment (ROI) from their SEO efforts. This article will explain the ROI of SEO and how dealerships can use this strategy to increase sales.
SEO focuses on improving the organic ranking of webpages in search engine results pages (SERPs). This means that when customers search for products or services related to what dealerships offer, they are more likely to find the dealership's website higher up in the SERP rankings – resulting in increased visibility and ultimately more sales opportunities.
Benefit #1: Improved Rankings
When it comes to dealership sales, improved online visibility is key. Search engine optimization (SEO) is a great way for dealerships to increase their visibility in organic search results and drive more sales. One of the biggest benefits of SEO is that it can help improve rankings on search engines like Google, Bing, and Yahoo.
When done correctly, SEO can give dealerships an edge over their competition by helping them obtain higher rankings in the SERPs (search engine results pages). This increased visibility makes it easier for potential customers to find the dealership when they are looking for relevant information or services. Additionally, reaching the first page of search engine results will result in more clicks and website traffic which can potentially lead to more leads and sales for the dealership.
Benefit #2: Increased Traffic
Dealerships can increase sales through improved online visibility, and one of the key elements to achieving this is SEO. The ROI of SEO for dealerships can be immense when done right, with benefit two being an increased amount of traffic to a website. With more visitors to a dealership's website, there are more opportunities for potential customers to purchase cars or parts from the business.
The importance of increasing website traffic cannot be overstated; it is essential in helping dealerships reach their target audience and increase sales. While investing in search engine optimization may seem like a big undertaking, it pays off big time with increased organic search rankings leading to improved website visibility and greater web traffic overall. Additionally, targeting keywords that are related to the dealer's services and vehicles can ensure that searches most relevant to the company's offerings are at the top of results pages.
Benefit #3: Higher Conversion Rate
As dealerships look for ways to increase sales and maximize their return on investment, SEO is an excellent tool that can help them realize these goals. Search engine optimization (SEO) focuses on making certain online content more visible in search engine results pages (SERPs). One of the major benefits of SEO for dealerships is a higher conversion rate.
When potential customers find their desired dealership through improved SERP visibility, they are more likely to convert into paying customers due to increased trust and familiarity with the brand. SEO also allows businesses to target specific audiences through targeted keywords, which increases the chances of a successful conversion. Additionally, SEO focuses on creating engaging and informative content that appeals directly to potential customers' needs and interests, further increasing the likelihood of a conversion.
Implementing SEO Strategies
SEO, or Search Engine Optimization, is an effective online marketing strategy for dealerships looking to increase their visibility and sales. When implemented correctly, SEO can be a powerful tool in boosting customer engagement and building brand loyalty. To gain the most from SEO efforts, dealerships should take into account the goals of their business and target keywords that will help them reach those targets.
From keyword research to content optimization and link building, there are many components to consider when developing an effective SEO plan. Utilizing search engine analytics tools to measure website performance is also important for tracking progress and refining strategies over time. Additionally, creating quality content with targeted keywords can ensure that customers find relevant information on your website that can lead them to make a purchase decision. With a carefully planned approach to SEO implementation, dealerships can improve their online visibility while increasing sales opportunities at the same time!
Tracking Results
Tracking results is critical for any business, and dealerships are no exception. With the ever-changing landscape of digital marketing, it's important to measure the return on investment (ROI) of SEO in order to ensure maximum visibility online. Knowing how to track results from SEO campaigns can not only improve website rankings but help drive sales for dealerships as well.
One key metric that should be tracked for any dealership's SEO campaign is website traffic. By understanding how many people visit the website and where they come from, businesses can determine which strategies have been successful and what needs refinement. Additionally, tracking conversions such as lead forms or request quote inquiries will allow businesses to gauge the effectiveness of their online presence in terms of driving sales.
Conclusion: Leveraging SEO for ROI
As the automotive industry continues to expand, driving sales and profits through online visibility is becoming increasingly important. Ironically, many dealerships are missing out on potential business opportunities due to inadequate search engine optimization (SEO) strategies. In order to increase ROI from their online presence, it is essential for dealerships to understand how SEO works and how it can be leveraged for maximum benefit.
For starters, businesses must ensure that all of their content is optimized for search engines. This includes creating keyword-rich titles and descriptions as well as using alt tags and meta tags in images. Additionally, businesses should create a link-building strategy in order to maximize backlinks from other sources outside of the dealership's website. Finally, having a content marketing plan that focuses on creating valuable content will help drive more organic traffic and boost rankings within search engines.
The conclusion of this article revolves around the importance of leveraging SEO for dealerships in order to increase sales and drive ROI. Search Engine Optimization (SEO) is an essential part of any dealership's digital marketing strategy, as it provides a powerful way to improve online visibility. The article has provided key insights into how dealerships can use SEO to their advantage and maximize their return on investment.
Dealerships need to create content that is specifically built for customers who are looking for vehicles online. Additionally, using relevant keywords and phrases will help them target potential buyers and make sure their content shows up at the top of search engine results pages. Finally, optimizing page titles, descriptions, images, and URLs will help ensure that customers have a positive experience navigating through the dealership website.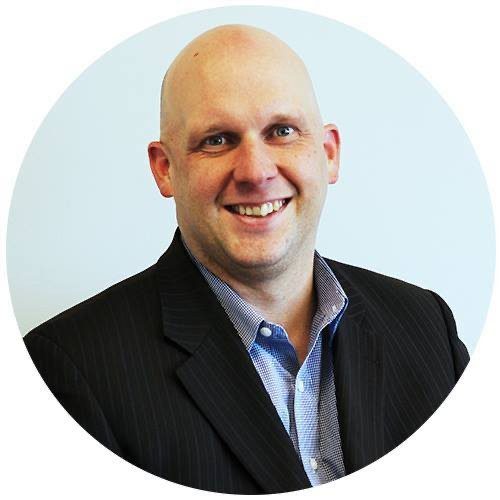 Shawn Ryder Digital is headed by a seasoned professional with a wealth of experience in both the automotive industry and technology. With over 20 years in the car sales industry, our expert brings a deep understanding of the unique challenges that come with selling cars in the digital age, having worked in both sales and management positions. They also have a strong background in technology and a proven track record of using digital marketing tactics to drive sales and increase brand awareness. Shawn Ryder combines this automotive industry knowledge and digital marketing expertise to provide dealerships with customized and effective marketing solutions that drive results. We are dedicated to helping dealerships thrive in the digital age and are confident in our ability to help you reach your goals and grow your dealership.