The role of a General Manager in an automobile dealership is an integral part of the overall success and growth of a business. With the goal of maximizing profits while providing excellent customer service, the General Manager is responsible for overseeing all aspects of the dealership's operations. From managing inventory and hiring staff to developing marketing strategies and setting prices, the General Manager must possess a combination of leadership, problem-solving and interpersonal skills.
The GM Role
The role of a General Manager (GM) at an automobile dealership is critical to its success. An effective GM will oversee all operations and ensure the dealership runs efficiently and profitably. A successful GM must have extensive sales experience, knowledge of automotive technology, excellent communication skills, and a strong commitment to customer service.
A GM must be able to navigate business operations with confidence and skill. They will hire, train and manage personnel while overseeing sales goals as well as day-to-day activities such as scheduling appointments, ordering parts and supplies, conducting staff meetings, updating policies and procedures, managing budgets and finances, adhering to local laws and regulations, resolving customer complaints in a timely manner. In addition, they should set clear objectives for the dealership staff members so that everyone is on the same page when it comes to meeting organizational goals.
Duties and Responsibilities
It is the responsibility of a general manager to direct and oversee the operations of the dealership. This includes managing employees, staying abreast of industry changes, and ensuring that customers receive quality service. They must also develop strategies for increasing sales and profitability while maintaining customer satisfaction.
The general manager has a wide range of responsibilities that they must manage on a daily basis. These duties include setting goals and objectives for their staff, monitoring performance levels, providing feedback to workers when necessary, overseeing inventory management systems, managing marketing campaigns, developing policies and procedures for customer service representatives, supervising financial operations such as budgeting and payroll processing, attending industry events to build relationships with other dealerships in order to stay informed about developments in the automotive field.
Automotive Industry Knowledge
The automotive industry is an ever-growing and highly competitive field that requires its professionals to possess a high degree of knowledge. To ensure success in the automotive industry, it is essential for general managers at automobile dealerships to stay up to date on the most recent trends and technologies. A successful general manager of an automobile dealership must possess a deep understanding of all aspects of the business. This includes knowledge about vehicle models, pricing strategies, customer service practices, marketing tactics and more. Additionally, they must be familiar with sales processes and government regulations related to the sale of vehicles in their area. They should also have experience analyzing financial statements and forecasts in order to maximize profits while minimizing risk. By staying informed on current industry trends and honing their management skills, general managers can make sure their dealership remains profitable while providing excellent customer service and satisfaction.
Automotive Sales Expertise
Automotive sales expertise is an asset for any aspiring general manager in an automobile dealership. Automotive sales offers a unique opportunity to build relationships with customers, meet business goals and gain valuable industry experience that can be beneficial for professional growth. For a successful career as a general manager at an automotive dealership, the right combination of education, training and experience is essential. Those entering the field should focus on developing strong communication skills, customer service abilities and problem-solving techniques while gaining knowledge of regulations governing automotive sales. Additionally, one must demonstrate proficiency in digital marketing techniques and financial principles to ensure the best outcomes for their dealership's bottom line. General managers must understand current trends in consumer preferences so they can develop strategies to increase sales while maintaining high standards of customer service that will help build brand loyalty.
Building Relationships
Building relationships is a cornerstone of success in the automotive world. As a general manager at an automobile dealership, it's essential to foster strong relationships with customers and colleagues alike. Establishing trust and rapport can go a long way when it comes to building customer loyalty and creating positive working environments. Here are some tips for achieving meaningful connections. Taking the time to get to know customers on an individual basis can make them feel more comfortable when conducting business transactions and returning for service or repairs. Making sure that their needs are met in each interaction will create positive experiences that will encourage them to return in the future. Additionally, it is important for managers to build relationships with employees, creating a safe atmosphere where everyone feels respected and valued as part of the team. Having open communication channels helps maintain morale and fosters collaboration which allows employees to work together towards common goals more efficiently.
Problem Solving and Leadership
Leadership and problem solving go hand in hand. It takes a special kind of individual to resolve the everyday issues that arise from running an automobile dealership. Being a general manager at a car dealership is not for everyone, but one who has the experience and skill can rise to the challenge. A successful automobile dealership general manager must first have strong leadership qualities, such as the ability to take charge of staff and hold them accountable for their duties. They should also be able to motivate team members and help drive success through clear communication, goal setting, and decision-making abilities. Additionally, they need to understand how technology works in modern day car dealerships so that they can leverage it efficiently throughout operations. On top of these leadership skills, great problem-solving capabilities are essential when managing an auto dealership.
Conclusion: Essential for Success
Achieving success in the competitive automotive industry requires a combination of strategic foresight, technical knowledge, and comprehensive market insight. As general manager of an automobile dealership, it is essential to understand how best to leverage these capabilities for maximum growth and profitability. The conclusion of any business decision should be a critical process that accounts for all essential considerations in order to ensure the best possible outcome for the organization. At its core, success in any professional field relies on making informed decisions that have been aptly researched and evaluated. For a general manager at an automobile dealership, this can include monitoring macroeconomic trends or analyzing customer preferences. In addition to analytics, it is also important to consider other aspects such as internal resources or long-term objectives when concluding matters related to the dealership's operations.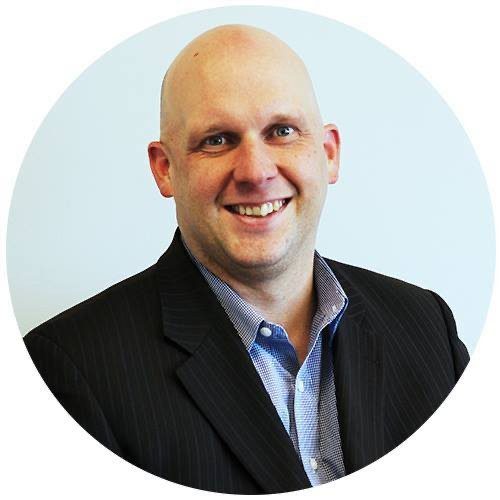 Shawn Ryder Digital is headed by a seasoned professional with a wealth of experience in both the automotive industry and technology. With over 20 years in the car sales industry, our expert brings a deep understanding of the unique challenges that come with selling cars in the digital age, having worked in both sales and management positions. They also have a strong background in technology and a proven track record of using digital marketing tactics to drive sales and increase brand awareness. Shawn Ryder combines this automotive industry knowledge and digital marketing expertise to provide dealerships with customized and effective marketing solutions that drive results. We are dedicated to helping dealerships thrive in the digital age and are confident in our ability to help you reach your goals and grow your dealership.