Personal vehicle sales were reduced after the lockdown worldwide. However, consumer interest remains strong as ever after the lockdown, following factors such as social distancing. So, this article discusses top consumer trends in the automotive industry.
Moreover, automobile manufacturers willing to adopt newer concepts and trends discover various monetization opportunities alongside.
It is imperative to know consumer trends to remain an authority in the competition. You'd also find it less challenging to implement new technologies capable of enhancing your organization in the industry. Meanwhile, below are top consumer trends in the automotive industry:
Sustainability with Trends in Automotive
Reports confirm that nearly 10% of consumers are quite particular about sustainability, although not a bedrock consumer trend in the automotive industry. They would select a vehicle brand based on manufacturer sustainability, which impacts a dealership.
Globally, however, consumers tend to indicate renewable energy as a major upcoming technology. And it entirely contradicts the idea of sustainability. How? Not many consumers patronize sustainability regarding auto brand selection. The low number of environmentally unfriendly vehicles could be the reason, which is not viable worldwide for consumers.
Somehow, sustainability is fast-growing as consumers become more interested, although affordability and quality are paramount.
Social Presence and Advertising
Social presence is an excellent tool for matching consumer requirements in modern automotive sales. The inception of social media, including popular platforms like Facebook, create an easy-reach channel for connecting with interested consumers.
Considering the most performing vehicle brands on social media and searches, you can tell the effectiveness of social presence. More brands can become popular when better exposed.
Tesla, for example, recorded huge social and search visibility compared to other brands. Even Elon Musk's huge followership enhances and advertises the brand to millions per the posts made.
Also, advertising is a relevant trend that has continued amidst the COVID-19. It introduces car brands to prospects and attempts to buy them over from other brands.
Matching Modern Trends
Knowing and practicing trends is a trend in itself. For instance, what does the consumer think about self-driving vehicles? Apparently, not all consumers welcome the idea; they consider it a developing process, and therefore, not entirely reliable. In developing and underdeveloped countries, self-driving plans are not feasible, as such communities are not prepared.
Nevertheless, quick research, comprising various online surveys, averages nearly 10% of consumers believing that self-driving will become the most transformative technology. Moreover, many consumers are tilting towards acknowledging and crediting the transformative trend of self-driving cars. Ultimately, most consumers in developed countries, such as the US, consider self-driving cars innovating and welcoming.
Quality and Affordability
A Brandwatch survey indicates quality and affordability as core innovative characteristics consumers consider. In the survey, brand quality assumes 30% of respondents' interest, and it gathered the most votes. Affordability had 21% of the votes as a characteristic that consumers consider when selecting a brand.
Quality does not merely mean how long a vehicle would last. It could refer to anything but must be what attracts consumer interest depending on the consumer market. To identify the quality standard consumers prefer, automotive brands should delve deeper into discovering the demands in various aspects, including vehicle aesthetics, security, and reliability.
Personalization
Multiple reports show that consumers are more likely to opt for personalization when choosing a brand. It does not only save cost but allows a consumer the liberty to decide what they spend on. Automobile companies must research what ad-on consumers prefer and take out products that consumers may not deem worthy. The personalization option would also depend on the target market.
Customer Culture
A customer-friendly and accommodating brand is more likely to retain buyers. Following various consumer comments on the internet, it is apparent that consumers cut off relationships with particular brands because of poor customer culture. Consumers want to be valued in the business; otherwise, they withdraw interest.
At least 15% of consumers will return with feedback that help the company to grow when they find options. If your company does not provide an avenue for consumer feedback, the customer culture is poor, and you'd be receiving backlashes on various platforms.
The conversation is also a critical yardstick for determining good customer culture. When a vehicle develops problems, the negative comments are directed at experiences with the vehicle. The warranties, dealerships without lots and with lots and repairs are the most targeted topics, and you do not want to miss consumer comments one bit.
Final Thoughts
The aftermath of coronavirus forces many people to consider buying cars. And the dictating reason is to observe social distancing from the public to fight off the pandemic completely.
The pro lockdown has managed to increase the number of used car sales owing to consumers on budgets. Moreover, teleworkers tend to rely less on buying new cars since they may not leave home often. Ultimately, trends help organizations implement strategies that enhance the automotive industry, and it is important to invest in trends to match or beat competitors.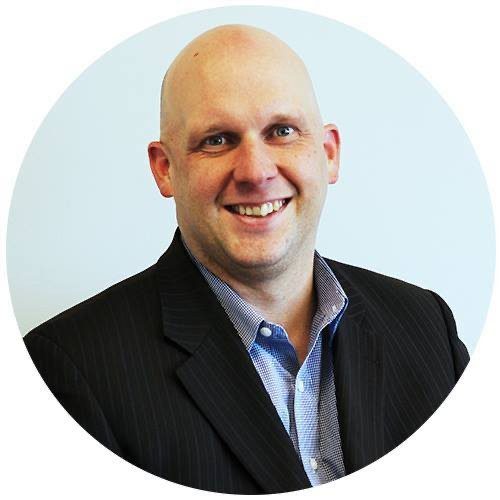 Shawn Ryder Digital is headed by a seasoned professional with a wealth of experience in both the automotive industry and technology. With over 20 years in the car sales industry, our expert brings a deep understanding of the unique challenges that come with selling cars in the digital age, having worked in both sales and management positions. They also have a strong background in technology and a proven track record of using digital marketing tactics to drive sales and increase brand awareness. Shawn Ryder combines this automotive industry knowledge and digital marketing expertise to provide dealerships with customized and effective marketing solutions that drive results. We are dedicated to helping dealerships thrive in the digital age and are confident in our ability to help you reach your goals and grow your dealership.