Here in Nova Scotia, September represents the end of Summer and the beginning of Autumn as well as the start of the new school year and the start of many new initiatives in business, life, and lots more besides.
When anyone is looking to make any kind of change in their life, often the approach they take needs to become attractive or appealing in order for them to maintain it, and often it may not remain attractive or appealing for as long as they like.
I get lots of people that tell me that they find it difficult to maintain enthusiasm or keep on investing the required levels of energy in order to make a real success of a project or a goal.
So, for that reason, I want to talk about enhancing creativity today. When you become more creative, you can begin to make more out of your everyday experiences and perceptions of what it is that you are doing, you can make life more colorful and have more fun and joy when you are more creative.
So what actually is Creativity?
Good question. We can all be creative; creativity is about making new connections – and that is literally physiologically true within our neurology. Creativity is the mind's growing edge. It often involves a lot of discovery. By creating new connections you build your brain power and develop mental and interpersonal flexibility which can begin to heighten your ability to do a huge array of things with more and more ease.
Imagine this; every time you link two things together, you create a third entity. That new connection can itself then connect with other ideas and additional possibilities. Imagine the impact this can have throughout a system like your brain!
Neil Armstrong first stepped onto the moon in 1965.
That event changed our beliefs and thoughts about the universe. It also altered thoughts and beliefs about human inventiveness and skill: this event helped us to recognize that if we want something enough, we can find ways to do something that we may have believed to be impossible before. I reckon this gave many people some powerful and liberating thoughts and beliefs about human capability. I heard on the radio recently that there are also plans to land on Mars now! I always fancied being an astronaut.
Being creative on an individual level has the same potential: when you connect things together, you go beyond both of them; and you have the possibility of forming new beliefs about yourself and your potential. I remember when I was first learning about NLP, hypnosis, and my other beloved subjects, I was so excited, I would read so much material that I felt like my brain was literally growing and stretching. That's not too scary is it?
I love working with children. They have such a vivid imagination, I can remember when I used to play baseball for hours and days on end as a youngster, I was not just imagining scoring in the World Series final, I really was actually there at Fenway Park scoring that run I am telling you I was there!
Children are amazingly creative, each of us has been a child (some still are!).
Children show their creativity in the way they discover their environment and make their own meanings of it. Many children create new worlds while playing with toys, they don't need elaborate or sophisticated toys, equipment or props, the meaning comes from within them; the meaning comes from out of themselves.
You need to give yourself permission and time (and energy) to make new connections and links which is what creativity is all about. It is about the process rather than the outcome or the final product. You can be creative at home or at work, when changing habits, updating behaviors, resolving issues, or just making life happier in any way you can. You can be creative with words, ideas, thoughts, materials, food, and the kind of fun you have. You can be creative with your surroundings or with your internal world.
In addition to this, creativity creates something new.
That's right, even if every ingredient is already known to you or is familiar. An insight, for example, is creative because the new conclusion is gleaned from the information you already had; it is the new perspective that makes the difference.
Above all, being creative returns us to that state where we are scoring runs in the World Series finals. It is about being absorbed and enjoying doing what you are doing, paying attention to detail, having a grand vision, being excited and playful, and wondering what would happen if…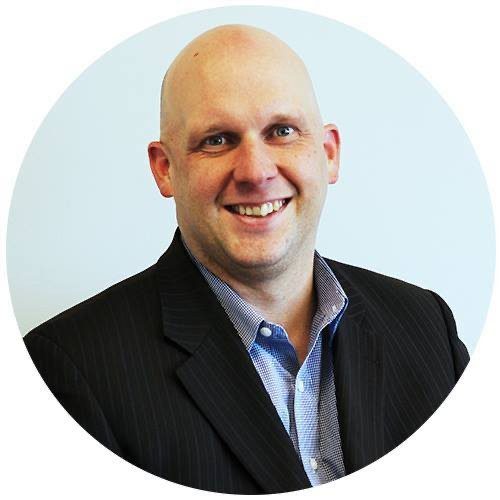 Shawn Ryder Digital is headed by a seasoned professional with a wealth of experience in both the automotive industry and technology. With over 20 years in the car sales industry, our expert brings a deep understanding of the unique challenges that come with selling cars in the digital age, having worked in both sales and management positions. They also have a strong background in technology and a proven track record of using digital marketing tactics to drive sales and increase brand awareness. Shawn Ryder combines this automotive industry knowledge and digital marketing expertise to provide dealerships with customized and effective marketing solutions that drive results. We are dedicated to helping dealerships thrive in the digital age and are confident in our ability to help you reach your goals and grow your dealership.