The automotive industry is a rapidly changing one and the role of a sales manager is becoming increasingly important in order to keep up with modern trends. Sales managers are responsible for meeting sales targets, negotiating deals, and providing customer service. They must be able to analyze market trends, create strategies for success, and foster positive relationships with customers. A good automotive sales manager should have a combination of superior communication skills, strong knowledge of the automotive industry, and keen business acumen.
Automotive Sales Manager
An automotive sales manager is a professional who is responsible for overseeing the sales team at a car dealership. They work to develop strategies to improve sales and manage the day-to-day activities of the sales staff. Some of their main duties may include setting sales goals, training sales staff, and analyzing sales data to determine the effectiveness of sales techniques. They may also be involved in hiring and evaluating sales staff, as well as working with other departments within the dealership to ensure that customer needs are met.
Job Description
A sales manager is responsible for leading and managing a team of sales professionals in order to achieve maximum sales and profitability for a company. A typical job description for a sales manager might include the following responsibilities:
Developing and implementing effective sales strategies to meet or exceed sales targets
Training and motivating sales staff to achieve individual and team goals
Monitoring and analyzing sales data to identify trends and areas for improvement
Developing and maintaining relationships with key customers and partners
Collaborating with other departments to ensure that customer needs are met and to identify new business opportunities
Recruiting, hiring, and evaluating sales staff to ensure that the team has the necessary skills and experience to meet sales goals
Managing budgets and expenses related to sales activities
Providing regular reports to upper management on sales performance and progress towards goals.
Education & Training Requirements
The education and training requirements for a sales manager can vary depending on the industry and the specific job. In general, however, most employers will expect a sales manager to have at least a bachelor's degree in a field related to sales, marketing, or business. Some employers may prefer to hire candidates with a master's degree in business administration (MBA) or a related field.
In addition to a college degree, many employers also look for candidates with prior experience in sales. This could include experience working as a sales representative, sales coordinator, or other sales-related position.
In terms of specific training requirements, many companies provide their sales managers with on-the-job training to help them develop the necessary skills and knowledge to succeed in the role. This may include training in sales techniques, product knowledge, and industry-specific regulations. Some employers may also offer professional development opportunities, such as workshops or seminars, to help sales managers stay up-to-date on industry trends and best practices.
Qualities of a Successful Automotive Sales Manager
There are several key qualities that are important for a successful automotive sales manager to possess. Some of the most important qualities include:
Strong leadership skills: A successful automotive sales manager should be able to inspire, motivate, and guide their team in order to achieve sales goals. This may include setting clear goals, providing regular feedback and support, and helping sales staff to develop their skills and expertise.
Excellent communication skills: A successful automotive sales manager should be able to communicate effectively with both their team and customers. This includes the ability to listen actively, provide clear and concise information, and respond to customer needs and concerns.
Customer service orientation: A successful automotive sales manager should be focused on providing excellent customer service and ensuring that customer needs are met. This may include developing and implementing customer service policies, as well as training and supporting sales staff to provide high-quality customer service.
Sales expertise: A successful automotive sales manager should have a strong understanding of sales techniques and strategies. This may include knowledge of different sales approaches, as well as an understanding of how to analyze sales data and identify areas for improvement.
Attention to detail: A successful automotive sales manager should be able to pay attention to details in order to ensure that sales goals are met and that customer needs are satisfied. This may include monitoring sales data, tracking progress towards goals, and ensuring that all sales transactions are handled accurately and efficiently.
Working Environment & Salary Range
The working environment for an automotive sales manager can vary depending on the specific company and job. In general, however, most automotive sales managers work in a car dealership, where they may spend time in both an office setting and on the sales floor. They may also be required to work some evenings and weekends to accommodate customer schedules.
In terms of the salary range, the exact amount that an automotive sales manager earns can vary depending on factors such as location, experience, and the size of the dealership. According to data from the Bureau of Labor Statistics, the median annual salary for sales managers in the automotive industry is $133,770. This means that half of all sales managers earn more than this amount, while the other half earns less. Salaries can range from less than $60,000 per year to more than $200,000 per year, depending on the factors mentioned above.
Career Outlook
The career outlook for sales managers is generally positive, with job opportunities expected to grow at a rate that is faster than average for all occupations. According to data from the Bureau of Labor Statistics, the employment of sales managers is projected to grow 5% from 2020 to 2030, which is faster than the average for all occupations. This growth is expected to be driven by the increasing use of technology in sales and marketing, as well as the need for businesses to adapt to changing market conditions.
One important factor to consider when thinking about the career outlook for sales managers is the potential impact of automation and other technological advancements. While these developments may lead to some job losses in the sales industry, they are also likely to create new opportunities for sales managers who are able to adapt and use technology effectively.
Overall, the career outlook for sales managers is expected to be positive, with job opportunities expected to be available in a variety of industries and settings. Sales managers who have strong leadership skills, excellent communication abilities, and a deep understanding of sales techniques are likely to have the best job prospects.
Attractive Career Opportunity
In conclusion, a career as an automotive sales manager can be an attractive opportunity for individuals who are interested in sales, leadership, and customer service. With the right education, training, and experience, an automotive sales manager can expect to earn a good salary and enjoy a positive career outlook. The role involves a mix of strategic planning, team management, and customer service, and can be rewarding for those who are able to effectively lead and motivate a sales team. Overall, a career as an automotive sales manager can be a challenging and fulfilling way to make a difference in the automotive industry.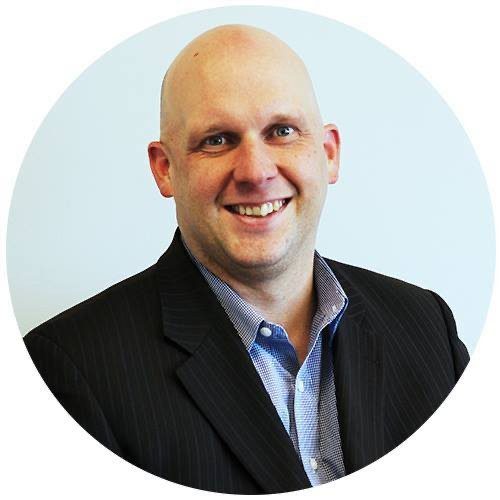 Shawn Ryder Digital is headed by a seasoned professional with a wealth of experience in both the automotive industry and technology. With over 20 years in the car sales industry, our expert brings a deep understanding of the unique challenges that come with selling cars in the digital age, having worked in both sales and management positions. They also have a strong background in technology and a proven track record of using digital marketing tactics to drive sales and increase brand awareness. Shawn Ryder combines this automotive industry knowledge and digital marketing expertise to provide dealerships with customized and effective marketing solutions that drive results. We are dedicated to helping dealerships thrive in the digital age and are confident in our ability to help you reach your goals and grow your dealership.