Leadership can be difficult to quantify, despite the fact that most people desperately wish to understand what it takes to be a strong leader. To really get a handle on the concept, it pays to spend some time researching and studying. The guidance below is intended to help any burgeoning leader do precisely that.
If you're trying to make a decision, you should try to get input from your team. Your team may be able to help you find a great solution, or they could help you see if you're making a bad choice. A good leader should be interested in the opinions of others.
You must recognize the different talents of your team members. You should always surround yourselves with talented people who can help you meet your objectives. This also applies to contacting and hiring people for your small jobs.
Never belittle your coworkers. Your subordinates will never respect you if you do not treat them with respect. Remember that you are not better than they are. Consider yourself fortunate to be a leader. Treating your coworkers as you would want to be treated will go a long way in developing a cooperative team.
Good leaders should be honest people. Do what you can to tell the truth. Remain authentic. When you tell the truth, do so kindly. Be open about any mistakes that have occurred. Mistakes will happen, so you need to accept them. It is those mistakes that you can use to find a new solution. They can provide you with nearly limitless opportunities.
Don't shift the blame for mistakes to others. Subordinates, outside contractors, and plenty of other people within the organization can cause a business transaction to go wrong. If you try to shift the blame, you will lose the confidence of your customers and they won't patronize your business any longer.
Being a leader means taking action. It doesn't matter how many good ideas you have if all they ever do is take up space in your head. Develop a plan and put your idea into action. Focus on the outcome you would like to achieve and focus your energy on making it happen.
Don't do anything dishonest or shady. It is important to keep your promises if you want to be trusted as a leader. If you claim to provide excellent service, everyone on your team has to be involved and understand the process.
Learn how to laugh. Yes, you've got a serious job with a lot of responsibilities, but leadership isn't born out of tension and stress. Sometimes you need to learn how to lighten the mood. Not just for yourself, but for your employees too. If you've hit some rough patches, it's your responsibility as a leader to help your team get out of it.
Create goals and reward those who reach your goals. Setting up goals is much more effective than creating quotas. It is also a great way to boost morale in your team. You do not have to spend a lot of money on rewards if you are creative. However, if you really want to reward your team for good work, ask for a budget for rewards.
Don't hesitate to recognize people for their accomplishments. It is easy to forget to thank people for what they do, especially in a work environment where everything is moving quickly. Make sure you look for reasons to thank people for their good work, instead of simply chiding them when they make mistakes. This will encourage loyalty, and you will find you have an easier time leading when those you lead are loyal.
All leaders must be able to conduct meetings successfully. The next time you are meeting with your workforce, let them know of a few skills you are working on to help you to better facilitate meetings. Afterwards, get some feedback from a few employees, asking them how they think you did with each of your goals. You may learn some valuable information that will boost your leadership skills.
Take responsibility for failures. If a customer complains about a delay, don't shift the blame onto one of your employees. It looks unprofessional. As the boss, you shoulder all the responsibility of making sure your business is functioning as smoothly and as efficiently as it should. Any failures fall to you.
Maintain your passion for your work and keep your energy soaring. When you love what you do, it shows and others will respect your leadership. Enthusiasm will build momentum for your company. Being a strong leader requires a great amount of energy. Your energy will infect your employees and keep your company moving forward.
Emotional intelligence plays a large role in your success as a leader. It's not enough to know every policy, procedure, and protocol. You also have to know people! Research in this area reveals that a leader's mood can have a significant impact on team members' performance. A positive, forward-thinking attitude tends to result in higher productivity and greater job satisfaction.
If you are in a leadership, or management role, at work, remember that your entrance sets the tone of the day. If a grumpy boss comes in, the team will be on edge, and fearful of aggravating the boss. On the other hand, if you leave your troubles at the door, and walk in with a smile, everyone's day, including yours, will be positive and more productive.
Recognize employees who do well. Publicly recognizing team members provides a much needed boost of confidence and will also help encourage future participation and efforts. You don't have to have a big formal award, simply acknowledging and praising your employees as part of your day can go a long way to boost morale.
Most people wish to be effective leaders of others, but very few actually succeed in doing so. One of the most effective methods of acquiring true leadership acumen is to learn as much as possible about those who have gone before and the attributes they had in common. The article above can serve as an ongoing resource for anyone wishing to undertake just that sort of study.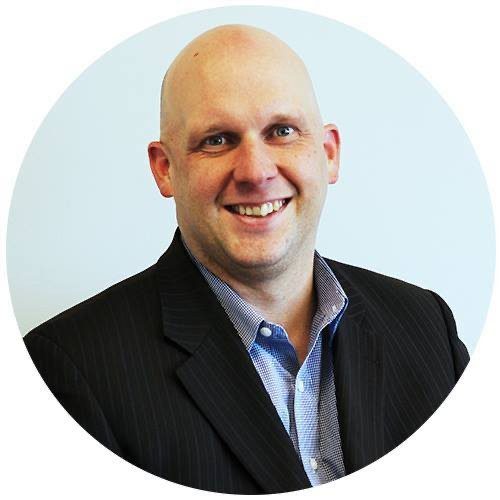 Shawn Ryder Digital is headed by a seasoned professional with a wealth of experience in both the automotive industry and technology. With over 20 years in the car sales industry, our expert brings a deep understanding of the unique challenges that come with selling cars in the digital age, having worked in both sales and management positions. They also have a strong background in technology and a proven track record of using digital marketing tactics to drive sales and increase brand awareness. Shawn Ryder combines this automotive industry knowledge and digital marketing expertise to provide dealerships with customized and effective marketing solutions that drive results. We are dedicated to helping dealerships thrive in the digital age and are confident in our ability to help you reach your goals and grow your dealership.