You must be wondering why digital marketing is essential for your automotive dealership business. Or you might be curious why some of your competitors are becoming more popular and getting more sales and how to compete with them?
If so then let me explain it to you.
A couple of years ago, when the digital world wasn't crowded, people used to ask friends and fellows before making the purchase. But the trend has changed. In recent research, it was found that 95% of the buyers use online search before making the purchase. And 67% of buyers ' journeys are completed online (that means buyers are ready to buy after analyzing things online).
For example, some buyers, who are addicted to reading blog posts, searching for articles, and reviewing websites, and those who use YouTube, follow vloggers' recommendations about an auto before making the purchase. It actually depends on whom they trust.
It's not over yet.
In another survey, it was found that 81% of the people discovered new brands after Covid-19. Actually, Covid-19 played the role of a catalyst in the digital world. People became more habitual of completing their buying journey online. So if you are still in traditional marketing then you're not only paying more but you're losing at least 67% of the buyers completely..
It's also researched that digital marketing conversions are 10x cheaper than traditional marketing like marketing on billboards, newspapers, TV, radio, etc. That means those who are available in the digital world are making more profits from their automotive dealership than those who are still relying on traditional strategies.
If you believe that you should get into these news strategies but don't know how to start then here is a brief guide for you.
Digital marketing means marketing a business through digital means that may include classified ads posting marketplaces, websites, search engine optimization (SEO), search engine marketing (SEM), social media marketing (SMM), email marketing, content marketing, and YouTube, etc.
Here are the best digital marketing strategies that can lead your automotive dealerships to massive growth.
Classified ads posting:
Do you know there are millions of users of classified ads posting on marketplaces such as Craigslist? The appealing thing about such websites is that most people use them for local purchases, and the targeted audience for automotive dealerships must be local audiences. You can't sell auto to any other city or state because many dealers must be there to cover that area. Does it make sense?
So if you want to give digital marketing a shot then you can start with classified ads posting sites like Craigslist.
Website & SEO:
A website is a store where buyers finally come to make purchases. For example, an automotive business website will be a store of your available vehicles, where you can add the best possible information about your vehicles so that if a buyer comes, those images could result in conversions.
After the completion of the first most important step (the interface of the website), the next step is to bring customers to the website. That's not a one-time process. You will either request an SEO expert Shawn to bring targeted visitors to the website, or you can go for search engine marketing.
SEO experts use different tools to find the best possible keywords for your website and bring local traffic to bring sales.
You also start a blog on your website to engage your visitors during their buying journey. You can easily find an experienced freelance writer who can do this for you.
Search Engine Marketing (SEM):
Let me give you an example to make you understand why SEO and SEM both are important.
According to Ahref there are about 1.3M global searches for the term "auto". 34% of them go for organic results that come with SEO and 8% of the people choose to click on Ads that appear before organic results due to SEM.
Those who are into it already know that SEO takes time, it can take from 6 months to years to compete for a competitive keyword, but you can market your product on search engines with search engine marketing.
But it's not as simple as it sounds.
Not every ad is clicked and not every click converts. So you can't just login to your Google or Bing Adwords account and publish your ad.
When experts create ads, they take care of everything. Make it clickable and less expensive by utilizing the data they are extracting each day.
Social Media Marketing:
Do you know there are over a billion active users on Facebook? And millions of active users on the other top social media platforms? The other great thing is that social media ads are cheaper than Adwords.
There are even free local groups and a marketplace on Facebook. You can target all of them to bring more sales and conversions. But it becomes complicated when you promote your store or automotive dealership business on social media platforms. You need an experts' assistance so that you could target the right people to boost conversions.
Email Marketing:
Business owners don't often use social media, and they don't even Google stuff. They focus more on expert advice, and their best medium is email.
So if you are in an area where you want to target business owners, then SEO, SEM & SMM might not work properly. You need to target them with email marketing. Any expert can guide you on how he can help you target your premium audience with email marketing.
Youtube:
It's been so long since YouTube was started as an entertainment platform. Now it's the second-biggest search engine in the world. Yes, people now widely use it to learn stuff and get visual information.
So when it comes to the automotive dealership business, Youtube could be the best platform to promote your business because those who are interested in buying an auto must be searching for different models and looking at the price charts.
Automotive dealers can target YouTube audiences with their dedicated channels as well as they can target the audience with YouTube ads.
Summary
The world has changed, if you're not online that means you are far behind your competitors who are using digital marketing strategies. There are billions of users out there and you can target them with the help of an expert.
The conversion with digital marketing is far cheaper than the traditional ones. So in automotive dealers can follow the above-discussed best strategies to bring massive growth in their business.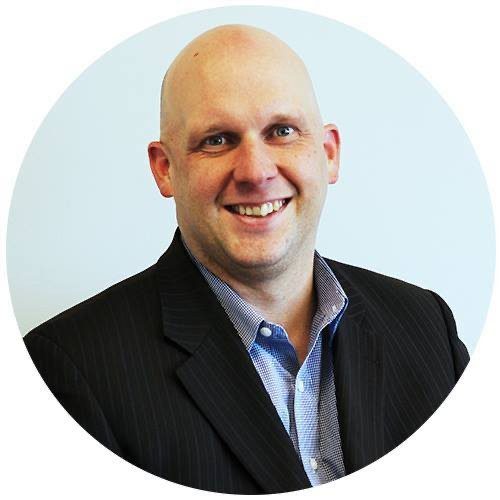 Shawn Ryder Digital is headed by a seasoned professional with a wealth of experience in both the automotive industry and technology. With over 20 years in the car sales industry, our expert brings a deep understanding of the unique challenges that come with selling cars in the digital age, having worked in both sales and management positions. They also have a strong background in technology and a proven track record of using digital marketing tactics to drive sales and increase brand awareness. Shawn Ryder combines this automotive industry knowledge and digital marketing expertise to provide dealerships with customized and effective marketing solutions that drive results. We are dedicated to helping dealerships thrive in the digital age and are confident in our ability to help you reach your goals and grow your dealership.