As automotive dealers strive to stay competitive in the digital age, they must recognize the importance of utilizing effective search engine optimization (SEO) strategies. SEO is a key component of any successful digital marketing plan, as it helps to ensure that your dealership's website is seen by potential customers. By increasing visibility in search engine rankings, automotive dealers can attract more customers and boost sales.
SEO helps automotive dealers reach their target audience, increase website traffic, and create better online visibility. In today's world of ever-evolving search engine algorithms and digital marketing tactics, it has become increasingly important for automotive dealers to understand the value of SEO. This article will explore why SEO is necessary for automotive dealers and how they can use it to boost their business.
What is SEO?
Search engine optimization (SEO) is a powerful tool for automotive dealers. SEO is an effective, cost-efficient way to drive more traffic to your website and generate leads. With the right approach, SEO can help you achieve increased visibility in search engines and help you attract new customers.
For automotive dealers, SEO has enormous potential to increase their online presence. Optimizing the content on your website with relevant keywords and phrases can help increase organic rankings in search engine results pages (SERPs). Additionally, optimizing content and creating optimized backlinks will assist in driving even more traffic to a dealership website. These techniques are also invaluable when it comes to competing against other dealerships in your local market.
By leveraging the power of SEO, automotive dealers can stay ahead of their competition and reach new audiences with their messages.
Understanding Automotive Searches
Are you an automotive dealer looking to stand out among the competition? One of the most effective ways to increase your visibility and ensure that your dealership is seen by potential buyers is through search engine optimization (SEO). SEO for automotive dealers can be a powerful tool that helps drive more traffic and leads to your website.
It's important to understand how automotive searches work. This type of search typically relies on keywords, phrases, and other types of criteria related to specific vehicles or services. By optimizing your site for these terms, you can ensure that people who are searching for vehicles in your area will see your dealership first when they conduct their research. Additionally, by including links from authoritative sources such as Car & Driver or Edmunds, you'll be able to build credibility with potential customers.
Benefits of SEO for Automotive Dealers
If you're an automotive dealer looking for a way to get your dealership noticed and attract new customers, SEO (search engine optimization) is the answer. SEO allows dealers to increase visibility in search engines and reach potential customers who are actively searching for vehicles online. With the right SEO strategies, auto dealers can see a significant boost in website traffic and engage with more people looking to buy cars.
When it comes to marketing, SEO is one of the most cost-effective methods available. You don't have to pay anything to get your website listed on search engines, so all of your efforts will go into optimizing content, developing backlinks, and improving user experience. By implementing these tactics, you'll be able to reach more people and draw attention away from competitors.
Optimizing Content for Auto Dealers
Are you an automotive dealer looking for ways to optimize your content and get more eyes on your website? SEO for automotive dealers should be at the top of your list! Utilizing the right techniques can help boost your search engine ranking and bring more qualified leads to your site.
By understanding what keywords best explain what you are offering, you will be able to create content that answers customer questions and builds brand loyalty. This means optimizing each page with the appropriate tags, titles, meta descriptions, images, and videos. You'll also want to make sure that important information is easy to find so potential customers don't click off before they give you a call or purchase from you.
You can also use blogs as a great way to engage readers while also boosting SEO rankings.
Local SEO for Car Sales
One of the best ways to do this is through Local SEO. Local SEO helps you reach your local target audience and bring more visitors to your dealership.
Potential customers are already searching online for car dealerships in their area, so it's critical that you show up on their search engine results page (SERP). When implemented correctly, local SEO can help improve your dealership's visibility and attract more leads and potential customers.
Local SEO also involves optimizing content around specific keywords related to auto dealerships as well as ensuring that all information like store address and contact information is up-to-date. This will make sure that potential customers can easily find what they're looking for when they come across your website in the SERPs.
Paid Ads for Auto Dealers
The world of automotive dealers is becoming increasingly competitive and savvy dealers are turning to paid advertising to give their businesses the edge. With more consumers turning online to find their perfect car, it's never been more important for auto dealers to have a strong online presence with SEO for automotive dealers.
Paid Advertising is an effective way to draw attention to your dealership and reach potential customers quickly and easily. From sponsored posts on social media, targeted ads in search engine results, or retargeting campaigns that capture users after they've already visited your site – there are a variety of strategies you can use with paid advertising that will help bring more visitors into your store.
When used correctly, paid ads for auto dealers can be incredibly successful in increasing visibility and driving sales.
Conclusion: Essential for Success
For automotive dealers, SEO is a vital tool for success. It can help drive real traffic to the dealership website and generate more leads and sales. With the right strategy and resources in place, SEO can be a powerful asset for any automotive dealer's digital marketing efforts.
Having an effective SEO strategy is essential for automotive dealers looking to maximize their online visibility and reach potential customers with their products and services. Investing in proper keyword research, competitor analysis, content creation and optimization of website structure are all essential components of an effective SEO plan that will help increase organic search results page rankings. Additionally, incorporating link-building campaigns into the overall strategy will help boost organic search engine rankings even further. By utilizing these techniques, automotive dealerships can ensure they stay ahead of their competition when it comes to reaching out to local customers online.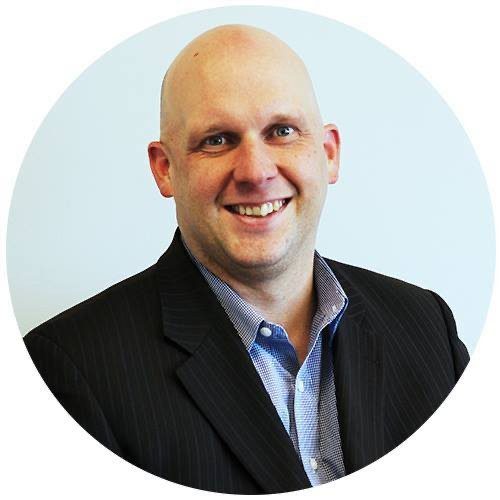 Shawn Ryder Digital is headed by a seasoned professional with a wealth of experience in both the automotive industry and technology. With over 20 years in the car sales industry, our expert brings a deep understanding of the unique challenges that come with selling cars in the digital age, having worked in both sales and management positions. They also have a strong background in technology and a proven track record of using digital marketing tactics to drive sales and increase brand awareness. Shawn Ryder combines this automotive industry knowledge and digital marketing expertise to provide dealerships with customized and effective marketing solutions that drive results. We are dedicated to helping dealerships thrive in the digital age and are confident in our ability to help you reach your goals and grow your dealership.