How do I get more traffic to my dealership?
Great Sources Of Dealership Traffic
The age-old question has always been "how do we get more appointments?" to just get them to the dealership. There has always been a thought process of just getting them into the dealer, test driving a vehicle, and then having a good shot at selling them – with a turnover to the Sales Manager to close the deal. Times have certainly changed with the digital age – not counting on the recent Coronavirus but in the last few years of digital dealerships.
So with that here are six ways that I think we can look at for getting traffic – digital and in-person to your dealership!
Social Media
Some dealers are still not comfortable with using social media to its full potential. Building trust for a dealership is certainly key in bringing folks to the dealership. One of the best and most relevant ways is to share your "story" on social media. This means building excitement and consistency in messages on social media. The platforms include Facebook, Instagram (including Instagram Stories), Twitter, and even the newest one TikTok.
For example – delivery pictures and having the customer tag themselves when appropriate – get them to share the picture. It is a strong message to have a customer show where they bought a car, what they bought, and a simple picture of why they purchased from that dealership!
Another idea is to highlight your team members – people buy cars from people…. so doing something to differentiate from other dealerships on why their team should have a chance to earn the customers' business.
Targeted Email Campaigns
While a lot of dealers conduct mass email blasts to leads that were received or customers that had purchased. But taking it to another level will help drive specific traffic to your website and in turn dealership. Using email platforms allows you to do custom lists that are generated from the names, interactions, and current status.
A dealership collects leads from various sources, new and used leads, then broken down to specific models.
Using strong email campaigns allows for targeting based on all of these factors. For example, if you have a manufacturer promotion on a particular model then you can target leads that had shown interest in that specific model. Then track the interaction they have with the email – taking it to the next level how they interact with the website. So put a landing page on a website with the promotion, and a lead form and also track how the viewer goes through the website – page by page and who they are specifically.
Local Search Engine Optimization
Local SEO (Local Search Engine Optimization), sometimes referred to as local search engine marketing, is an incredibly effective way to market your local dealership online. It helps businesses promote their vehicles and services to local customers at the exact time they're looking for them online in the local market.
This is achieved through a variety of methods, some of which differ greatly from what's practiced in standard SEO, and some of which are far easier to manage using Local SEO tools and can require specific local Search Engine Optimization services.
Whereas anyone in the world with good enough SEO and authority can rank for a search query like "how to fix a blocked drain". When the query has much more purchase intent behind it, it becomes "car dealers near me" or "best dealership in [specific location]".
When building content for the dealership web site focuses on the models sold by the location, along with the local market. That way it helps Google connect that dealership with the models sold in the local market.
Targeted Text Marketing
Text marketing campaigns may seem outdated to some, but they are an invaluable marketing tool for others. Last year, on average 456,000 Twitter tweets were sent every minute of the day. A pretty impressive number, isn't it?
But it's a measly looking figure next to the 15.2 million text messages that were sent every minute. And that doesn't include app-to-app messaging!
Texting is the most effective direct marketing channel. It has the best engagement rates – and is a lot less annoying than a phone call. The open rate of text messages is as high as 99%, according to some reports. This is much higher than email marketing, which has an average open rate of 32%. Thanks to a lack of spam filters and the fact that people check their phones more obsessively than their email inbox, companies can yield a great return using text marketing campaigns.
One of the best ways to do this is to make sure you segment your audience so you can send them targeted messages. This way your texts are more likely to be welcomed by your customer and lead to a conversion.
Local Citations
Local citations positively impact local search engine rankings for a dealership. The number of citations a dealer accrues, the accuracy of the data they feature, and the quality of the platforms they exist on all influence rankings. Search engines like Google amass data about each business. If what they encounter is accurate, the search engine trusts the validity of the data, which is believed to strengthen the dealerships' chance of ranking well. However, if the data search engines encounter is inconsistent, this trust is eroded, lessening ranking opportunities.
Local citations either positively or negatively impact consumers. Accurate citations help people discover a local business, which can result in web, phone, and foot traffic, culminating in sales, and more service department customers. Inaccurate citations, however, can misdirect customers, leading to a loss of reputation and revenue.
Google My Business
Google My Business is a free tool that lets you manage how your business appears on Google Search and Maps. That includes adding your dealership name, location, and hours; monitoring and replying to customer reviews; adding photos; learning where and how people are searching for you, and more.
Google My Business doesn't just make it easier for customers to find you physically, but digitally too. It can vastly improve your search visibility in Google.
Not to mention, when prospective customers are looking for local businesses, they are generally ready to make a purchase (or at the very least are highly interested in making a purchase).
Folks don't Google, "dealerships in Toronto" to read a blog about vehicles… they do so because they're looking for a vehicle and want to hand over their hard-earned money to whoever has the vehicles they are looking for in Toronto.
Add as much information and media as you can, including a dealership profile photo, the market you serve, your dealership hours, attributes (e.g. "wheelchair accessible," "free wifi"), the day and year you opened, and a public phone number and obviously website URL.
According to Google, businesses with photos see 35% more clicks to their website and 42% higher requests for driving directions in Google Maps to get to the dealership.
Dealership Reviews
Dealership reviews not only have the power to influence consumer decisions but can strengthen a company's credibility. Dealer reviews have the power to gain customer trust, and they encourage people to interact with the sales and service departments. Customer interaction ultimately leads to improved profits for the dealership.
One of the best ways to encourage future customers to leave positive reviews? Respond to current ones. Not only does leaving an appreciative response show the original reviewer you're thankful for their support. But it also makes that positive review stand out on your listing and influences people to leave their own reviews.
You should also respond to negative dealership reviews to show you take them seriously and placate unhappy customers. But make sure you're extremely courteous — attacking them back will only make you look unprofessional and their review more credible in the eyes of the reader.
Conclusion
I hope that this list helps you with some thought starters on how to drive more digital and foot traffic to your dealership. Tackling all of these can be difficult for sure so take it one step at a time. Obviously, if you need help with any of these subjects or ideas – Contact Shawn Ryder Digital anytime!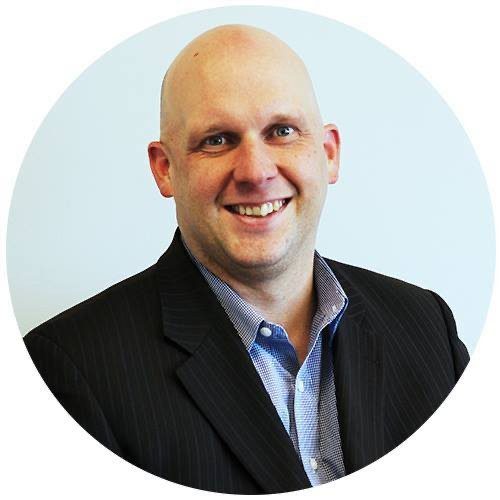 Shawn Ryder Digital is headed by a seasoned professional with a wealth of experience in both the automotive industry and technology. With over 20 years in the car sales industry, our expert brings a deep understanding of the unique challenges that come with selling cars in the digital age, having worked in both sales and management positions. They also have a strong background in technology and a proven track record of using digital marketing tactics to drive sales and increase brand awareness. Shawn Ryder combines this automotive industry knowledge and digital marketing expertise to provide dealerships with customized and effective marketing solutions that drive results. We are dedicated to helping dealerships thrive in the digital age and are confident in our ability to help you reach your goals and grow your dealership.