"Listing a car ad is one thing; selling it is another." Of course, you can't sell a car fast without an appropriate listing. Thus, this article discloses how to write a car ad that sells fast, whether on Craigslist, eBay, Facebook Marketplace, Kijiji, etc.
Why your classified car ad does not sell most of the time is the wrong ad writeup and not the car. Sometimes, it could be the place. That's like listing a car on Amazon!
When you pitch an excellently written ad that provides enough information, you attract a wider audience. How about the pics? Never list a few tiny grainy pictures of the car parts, except if you're listing the ad for fun.
How to Write a Car Ad that Sells
This section provides tips to note when writing classified car ads on CL, eBay, or whatever platform you select.
Below are the tips regarding how to write a car ad that sells fast:
Know Your Vehicle
Are you a private seller or a dealer? Regardless of who you are, you ought to understand your vehicle before listing.
Understand it all way round to be accurate when describing it in your ad. For instance, if it is a Miata, a buyer wants to know if it is an LS. Additional info will include whether it features the sport suspension and Torsen, etc.
Get to know each part of the car to advertise, and every modification you make must be highlighted in the description.
Service Records
Every buyer loves seeing the service records to know how well you maintained the car. Mention that you have the complete service record, But if you haven't, that's a bit of a problem.
The potential buyer also wants to know whether you allow pre-purchase inspection. If you are selling on Craigslist, the payment comes after the inspection, but eBay collects the funds before the inspection. The Facebook Marketplace, like Craigslist, allows you to decide how you want it.
How about a test drive? Indicate that you allow a test drive too.
Create a Catchy Title
Suppose you have a 1990 Chevy Silverado 454 SS for sale, how do you write the ad title? First, think of something catchy, beginning from what is unique about your car. The ad title should include some details too.
For example, our title will be "1990 Chevy Silverado 454 SS, 100k Miles, Maintained Well for Sale."
This title will show up on Kijiji, CL, eBay, or Facebook Market Place easily. Remember that the title is your buyer's first impression. Alternatively, you can include the powertrain or trim level. Make sure to keep it short, though, to fit the title length.
Post Enticing Photos
Pictures make or break a classified car sales ad. A buyer expects camera coverage of the interior, exterior, and even the car's undercarriage to examine the condition. Of course, you must pitch well for your ad pics to convince buyers.
If your mobile phone camera is excellent, use it. Otherwise, get a fine lens from a friend and wipe it before taking the shots.
Avoid fancy apps! Keep the images natural, and do not use photo filters to deceive viewers. Also, upload as many pictures as permitted on the ad platform.
Meanwhile, it's bothering when sellers list vehicles with too few to no pictures. Buyers want the pictures to know what they are bidding on. When you claim that your motor vehicle has "a typical rust", pictures describe how rusty with pictures.
List a Reasonable Price
Regardless of your price listing, expect lowballing. Specify the condition of the car, and be specific when mentioning the car's mechanical condition. If you are selling a motorcycle on Craigslist, for instance,
Instead of writing "heater is super hot, and A/C is ice cold!!!," use "the A/C and heater are functional".
Do not write with vague statements like "it runs well." You are informing potential buyers that your car is perfect, but nobody will take your word.
Describe Extensively
When writing the car ad description for sale, including the trim level, year, make and model of the car. About the trim level, check the trunk lid of your vehicle for it. For instance, if you are advertising a Toyota Camry for sale, your trim level may be L, LE, SE, XSE or XLE.
Regarding powertrain, a buyer is interested in whether the car is the V-6 or 4-cylinder, the manual or automatic, etc.
The interior color is important too; mention it despite taking photos of it. If there are modifications on the car, do well to list them, including upgraded wheels, fancy radio, etc.
Lastly, was the motor vehicle recalled? If yes, list whether you returned it to the manufacturer or not. If you did not, don't expect a good sale.
List Title Status
If the car had major repairs, including car rebuild, trans, etc., it is better to inform the buyer. It may hinder your car ad and car market value, but a buyer messaging you already knows what to expect.
If the vehicle is salvaged or totaled, do not hesitate to inform people. Don't mention the title along with a paragraph; a buyer gets the impression that you may be lying. Besides, a typical buyer sees a seller as a "big liar".
Report Theft Status
Was the motor vehicle stolen? If "yes", list it; there could be a buyer searching for a stolen motor vehicle to the title.
Of course, a potential buyer will run a VIN check, so what's the essence of hiding the theft status? Well, that's if your classified ad platform will allow such ad to stand.
Disclose the Mileage
List the current mileage. You may also mention the past mileage when you purchased the motorcycle, so the seller knows the mileage you put on it.
Understand that the higher the mileage, the lesser the value of your motor vehicle. For example, 40k miles on a motorcycle is considered a high mileage; a buyer will not bid higher, except is some vintage motorcycle.
Note that the mileage you disclose must correspond with the odometer disclosure statement on the title certificate or pink slip.
Buyers Should Not Contact Unnecessarily
When a buyer contacts you for further questioning, you wrote a bad ad for selling a car on Craigslist, Kijiji, eBay, etc. The idea is to cover as many details as possible while keeping them short.
Also, never write, "Call for more information." Apparently, you are telling the seller that you have not provided the relevant info. Well, the seller may not have the time to spare and may move on to the next available seller.
Never Describe in Caps
When describing your car ad, avoid using caps to sell your car regardless of the emphasis you make. Caps and exclamatory (!!!) marks are turn-offs for a buyer; a buyer thinks you are lying.
Make your points moderately, and do not exaggerate. When you exaggerate, a buyer expects nothing less than an exaggerated comment. Plus, there will be a PPI, so no need to make the buyer expect what is not there.
Let the buyers judge for themselves, and decide whether your car ad makes a decent deal.
Be Location-Specific
Furthermore, regarding how to write a car ad that sells fast, list your location preference. If you are OK with out-of-state sales, indicate it in the description or dedicated field. Otherwise, mention that shipping or sales are geo-specific.
So, if someone resides far away, they would not waste their time contacting you for the deal.
Final Thoughts
This ad-selling guide serves as your guide to writing the best car-selling classified ad on any platform. Before you advertise your car for a fast sale, understand how the platform functions.
Also, select a suitable platform for your location or that features lots of sellers from your location. Finally, look out for scammers too!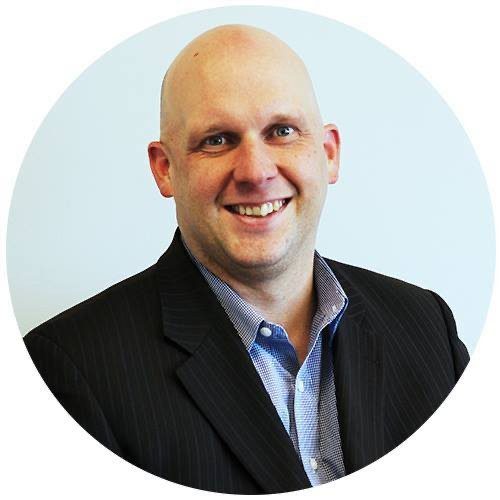 Shawn Ryder Digital is headed by a seasoned professional with a wealth of experience in both the automotive industry and technology. With over 20 years in the car sales industry, our expert brings a deep understanding of the unique challenges that come with selling cars in the digital age, having worked in both sales and management positions. They also have a strong background in technology and a proven track record of using digital marketing tactics to drive sales and increase brand awareness. Shawn Ryder combines this automotive industry knowledge and digital marketing expertise to provide dealerships with customized and effective marketing solutions that drive results. We are dedicated to helping dealerships thrive in the digital age and are confident in our ability to help you reach your goals and grow your dealership.