In the automotive industry, SEO (search engine optimization) is essential to compete for top spots on search engines. In order to ensure your website is optimized for search engines, you'll need a comprehensive automotive SEO list for 2022.
To stay ahead of the competition, make sure you have an up-to-date automotive SEO list that includes:
Introduction: what is automotive SEO and why do you need it?
In the automotive industry, there is a lot of competition between dealerships. In order to stay ahead of the competition, it is important to have a good website that is optimized for search engines. This is where automotive SEO comes in. Automotive SEO is the process of optimizing a website for cars and car dealerships. It involves optimizing the website for relevant keywords and improving the site's visibility in search engine results pages (SERPs).
There are many benefits of automotive SEO. First and foremost, it can help drive more traffic to a dealership's website. This means more potential customers who can learn about your products and services. Additionally, automotive SEO can help improve your website's ranking in SERPs, which can result in more leads and sales. It can also help improve your brand's visibility online and boost your reputation among car buyers.
The basics of automotive SEO
When it comes to automotive SEO, there are a few key things to keep in mind. First and foremost, make sure your website is properly optimized for search engines. This means using the right keywords and phrases in your titles, headlines, and throughout the text. It also means having a user-friendly layout that makes it easy for visitors to find what they're looking for.
In addition to optimizing your website, you should also focus on optimizing your dealership's sales and service pages. These pages are often overlooked, but they can be just as important as your main website when it comes to ranking in search engines. Make sure the information on these pages is accurate and up-to-date, and use relevant keywords and phrases to help improve their ranking.
On page optimization
On page optimization is the practice of improving the ranking of a website by optimizing its individual pages. One of the most important factors in on page optimization is the use of keywords. Keywords are words or phrases that people might use to search for information online. When a website includes keywords in its content, it can improve its ranking in search engine results pages (SERPs).
One way to find keywords relevant to your business is to use a tool such as Google AdWords Keyword Planner. This tool allows you to see how often particular keywords are being searched for online. It also provides other useful information, such as how competitive the keyword is and what other related keywords you might want to consider using.
Once you've identified some relevant keywords, it's important to include them throughout your website content.
Link building for automotive SEO
Dealerships looking to improve their automotive SEO should focus on link building. This involves acquiring links from other websites to your dealership's website. Not only does this help improve your website's search engine ranking, it also helps potential customers learn about your dealership and its services.
There are a number of ways to go about acquiring links for your dealership's website. One approach is to reach out to bloggers and other website owners who have written about similar topics and ask if they would like to include a link to your website. You can also submit your dealership's website to online directories and review sites.
Another effective way of building links is through social media. Platforms like Twitter and LinkedIn offer opportunities to share links to your dealership's website with a wider audience.
Factors to consider for automotive SEO in 2022
There are many factors to consider when optimizing a website for automotive SEO in 2022. The most important factor is the changing way that people search for cars. In the past, people would go to dealerships to look at cars and then go home to research prices and models online. Now, people are doing more of their research online before they even go to a dealership. This means that your dealership's website needs to be optimized for search engines so that potential customers can find you online.
Another factor to consider is the increasing popularity of car-sharing services. More and more people are choosing not to own cars, and instead are using car-sharing services like Uber or Lyft. This means that dealerships need to focus on marketing their services as well as their cars.
SEO tactics for car dealerships in 2022
The automotive industry is always changing, and car dealerships need to stay ahead of the curve with their SEO tactics. In 2022, some of the biggest changes will include:
Increasing use of voice search. More and more people are using voice search to find information online, so car dealerships need to make sure their websites are optimized for this type of search. This includes using long-tail keywords that are relevant to your dealership and including them in your website content.
Greater use of video content. Video is a powerful tool for engaging customers and attracting attention online, and it's becoming increasingly important in SEO. Car dealerships should consider creating video content that showcases their vehicles and services, and makes it easy for potential customers to learn more about what they have to offer.
More focus on website design and usability
As a car dealer, your website is one of your most important sales tools. It's also one of your most important marketing tools – and one of your most important sources of information for customers. Because of that, it's important to focus on website design and usability.
Your website should be easy to navigate, with clear buttons and links. The layout should be simple and uncluttered, with plenty of white space to make the pages easy to read. The text should be large and easy to read, and the colors should be cheerful but not too bright or jarring.
The website should also be easy to use. Customers should be able to find what they're looking for quickly and easily, without having to search through a lot of clutter. They should be able to complete transactions quickly and easily, without any complicated steps or procedures.
While there are many techniques that can be used to improve the visibility of a car dealership website in 2022, the following three tactics are among the most important.
First, it is essential to ensure that the website is well-optimized for search engines. This means using keywords and phrases relevant to the dealership and its services in titles, metatags, and throughout the content on the site. It is also important to keep the website updated with fresh content on a regular basis.
Second, it is important to make use of social media platforms to promote the dealership and its products and services. Platforms such as Facebook, Twitter, and LinkedIn offer opportunities to reach a large audience with car dealer advertising.
Third, it is crucial to provide excellent customer service.
The future of automotive SEO
As we head into the future, automotive SEO is becoming more and more important for dealerships. With so many people using the internet to find their next car, it's crucial that dealers have a strong online presence. This means having a well-optimized website with relevant keywords and quality content. It also means providing excellent customer service, so that buyers can be confident in their purchase.
SEO is becoming increasingly complex, and it's important to partner with an experienced agency to ensure your dealership is reaching its full potential. An agency can help you create a strategy that targets the right keywords, builds backlinks, and improves your website's overall ranking. They can also help you track your progress and make necessary adjustments along the way.
If you're looking to improve your dealership's SEO, contact an automotive SEO agency today.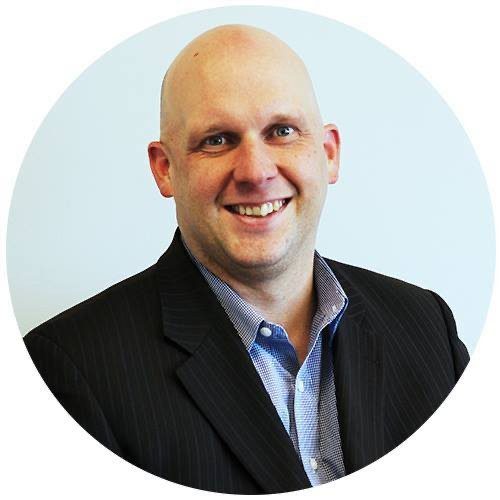 Shawn Ryder Digital is headed by a seasoned professional with a wealth of experience in both the automotive industry and technology. With over 20 years in the car sales industry, our expert brings a deep understanding of the unique challenges that come with selling cars in the digital age, having worked in both sales and management positions. They also have a strong background in technology and a proven track record of using digital marketing tactics to drive sales and increase brand awareness. Shawn Ryder combines this automotive industry knowledge and digital marketing expertise to provide dealerships with customized and effective marketing solutions that drive results. We are dedicated to helping dealerships thrive in the digital age and are confident in our ability to help you reach your goals and grow your dealership.