Drive More Site Traffic
As we know, SEO is short for search engine optimization.
This is the very complex yet very visible way of accessing automotive web sites within the organic or non-paid realm of Google search results.
Simply put in its literal sense, is that the more visits or "hits" the more visible the dealer site would be when a search is applied.
Here we are going to review some ideas to help your dealership with traffic to your site.
Create a Facebook Page
Studies have shown that people are spending more time on Facebook than any other website on the internet. By being in front of such potential customers, you have the best chance of being seen. Create a Dealership Facebook Page for your website and install a "Like Box" into your website so that your visitors will know you are on Facebook and join as a follower on your Facebook Page.
Write a Roundup Post
A roundup post is an entry that speaks about a group of people in your dealership niche. This strategy is used to build relationships with influencers. Let them know that you are reaching out to them and promoting their content. More often than not, this leads to them returning you the favor by blogging or tweeting about you. If they are indeed influential in your niche, their return of favor will be sending massive traffic your way.
Produce Videos on YouTube
One of the largest search engines other than Google is none other than YouTube. Therefore, it is crucial to include YouTube in your arsenal of dealership traffic strategies. Create your own YouTube channel. Produce and upload automotive original videos with interesting content for your YouTube channel.
Using the "annotation" feature while editing YouTube videos, you can add a call to action for viewers to go to your dealership website URL.
Another strategy is to interlink your videos with annotations so as to pick up more views and more traffic. Optimize your YouTube channel by including a link back to your dealer website in the profile information on the left panel.
Write Guest Posts
Many bloggers or webmasters have audiences to their websites amounting more than just your own. Approach these people and ask them if they would like for you to write a post for their blog. This could focus on a particular model, vehicle, service or something related to the dealership.
Not only will you possibly get traffic flocking to your site, but it will also get you quality backlinks that will boost the ranking of your site on Google in the long run. In addition, you would have made a friend or friends and build relationships in the process.
Build an Email List
Building an email list enables you to drive traffic at the click of a button to a specific list. With a substantial number of automotive subscribers in your email list, you can also build a community around your site or even your vehicle niche and eventually will make sales after you have established a relationship with the individuals on your list.
However, it takes time, effort and the right strategies to attract people to subscribe to your list. Also, it is essential to use an email marketing service to build your email list.
Create Epic Content
This may seem somewhat obvious, but people love to read content that delivers immense value to them. Therefore, to attract the bulk of traffic to your website, your content must be well thought out and researched, outdoing dealership competitors' efforts in a particular area.
Give Away Free Stuff
One very effective way of making your dealer content viral is to give away free stuff. You are able to drive massive amounts of traffic to your website, generate leads for your business, and even make sales later by giving away high-quality free stuff on the front end of your sales process. People love contests to win free water bottles, key chains, manufacturer focus trinkets, and maintenance services at the dealership.
Use Keywords in your Title Tags
If you want to get more traffic to your dealer website, it is crucial to know where all that traffic is coming from. The majority of online traffic finds content on search engines using keywords hence the first step to getting found on search engines is to include keywords into your website.
We call this process On-Page Search Engine Optimization. One element to include keywords in is in your title tag, the title of your website. There are many other elements to search engine optimization.
Retweet Contest
If your dealership is active on Twitter, you might have seen some of the marketing tactics in Twitter campaigns. One idea is that you could hold a contest to make the entry based on tweeting a certain link. Using backlink tweets, you can track those who have tweeted your link.
Setup Events On Facebook
Facebook events is an awesome application on Facebook that helps you to organize dealership events.
It is a great way to get more traffic because by leaving all the default settings the way they are – that is, allow guests to invite others, upload photos, write on the wall, etc., every one of these activities creates news items that go out into the feeds of those individuals and their friends. This means that your content or event will go viral very quickly on Facebook.
Add Your Site to Directories
Most online directories offer the free option to add your dealership URL to their listings. You will be able to pick up some high-quality backlinks by adding your site to directories. This is to get your site ranking well on Google.
Conduct Proper Keyword Research
Keyword research helps you to find relevant keywords that are high in demand but low in level competition.
Use the Google Keyword tool to gather this information and then use it for search engine optimization or cost per click campaigns to get your dealer website ranked to be found by prospective automotive customers.
Google AdWords
Pay Per Click advertising is also very effective in getting more traffic to your site. It is highly recommended if you have a sales funnel that more than pays for the cost of the traffic. Avoid PPC advertising if you do not have a product that you are already making sales with.
Facebook Ads
Facebook ads allow you to target your specific market according to their demographics, geographical residence, and the users' preferences. As a result of Facebook's large user base, you have a large group to market to even if you narrow it down to your own dealership.
Set your Dealership with Google My Business
97% of consumers search for local businesses online. Therefore, your website will get
more traffic if you were to list it with Google My Business.
Give Out Swag with Your URL
If you are looking for an offline method to promote your dealership, consider giving out swag. Everyone loves swag. Make the swag you dish out as cool as possible so that people actually wear it.
Post Content on a Regular Basis
To generate a regular readership on your website, produce content regularly. Try to get your next few posts on standby so that you can always get your automotive content out on the same day even if your week gets crazy and you don't have a chance to create new content.
Link to your site in your Email Signature
You can get traffic to your site with every email your dealership sends. Therefore, set up a custom signature with a link to your website for everybody in the dealership. In addition, have it as an anchor text with the title of your site, because in that way, there is a good chance that it will get clicked.
Customize your 404 error page
Suggest other content on your site to visitors with a custom designed 404 page. This is
so that even if they accidentally land on that page, they don't bounce from your site. In most cases sending them to the homepage works best for dealer web sites.
Interlink your Pages
Create links that link internally within your dealership site because the more links you have within your content to other content on your dealer site the better your site will rank in Google. This will also mean more traffic for you. Hence, interlink the pages on your site as often as is relevant – meaning vehicles, models, services, and more!
Create a post "100 _____" on anything
We all love lists. Examples of lists include 100 ways to improve fuel milage or ranking lists like the top most popular songs etc. Create lists on anything or to make it more effective, create lists of a topic that is currently trending and obviously fun.
Speed up your Website
When we talk about the internet, we are always talking about speed. When a dealership website takes more than a few seconds to load some potential customers will leave simply because they are impatient. Therefore speed up your website – it is key.
Optimize your images
Optimize your images by compressing their size, label their alt tags and title so that they
can be found by image search engines, such as Google Images, quickly and easily.
Build Backlinks
Link building is one of the surest ways to get your site ranked on Google so that you can direct massive amounts of traffic to your dealership site. However, when building backlinks, always keep in mind that it is the quality of links over the number of links.
One link from an authority site can do more for your site than 1,000 low-quality links.
Title Tag Optimization
Ensure that your title tags include keywords you are trying to rank on the Google search engine. By doing that, you increase the chances of ranking in Google and getting more traffic from searches containing those keywords.
Choose a Smart Domain
A domain name that contains the automotive keywords you are optimizing for actually gives you an advantage over everyone else trying to rank for those words.
Submit your Site to Search Engines
Again, may seem obvious but manually submit your new site to Google, Yahoo, and Bing to inform that to crawl it on a regular basis. For a WordPress blog, install and set up the Google XML Sitemaps plugin to enable crawling spiders to check out your site regularly.
Review Google Analytics and Optimize Your Site
Review Google Analytics to track variables that will give you insight into how to optimize your site. For WordPress bloggers, use the plugin Google Analyticator to easily install the Google Analytics tracking code.
One tip is that by looking at the exit paths of visitors, you can see which dealership pages should be tweaked to prevent people from bouncing from your site.
Often visitors end up on the site and look at particular vehicles – keep them engaged with other content to build a brand for the dealership. Next time they are think about what dealer to find their next vehicle, be top of mind!
Spy on Your Competitors
Find your biggest competitors by searching for your keywords in Google. Take the top results from there and spy on their backlinks. Copy your competitor's URL and paste it in the yahoo search bar in this manner: link: pageurl -site:domain.com
This will show you the links that are pointing to this page so that you can attempt to improve upon them.
Put Your Website Everywhere
Get your dealership website URL known by doing a little "Guerilla Marketing".
Some ideas: Give out business cards with an incentive for people to visit your dealer site on them and leave them everywhere. You can also get a decal of your URL for your dealership cars. Do whatever it takes to get people to your site!
Ask Your Customers for Feedback
Don't be afraid to ask for opinions from people about what they think of your dealership site. Because the better you can create your site to be, the more visits you will get over time from repeat visitors. These visitors turn into sales and long term service customers!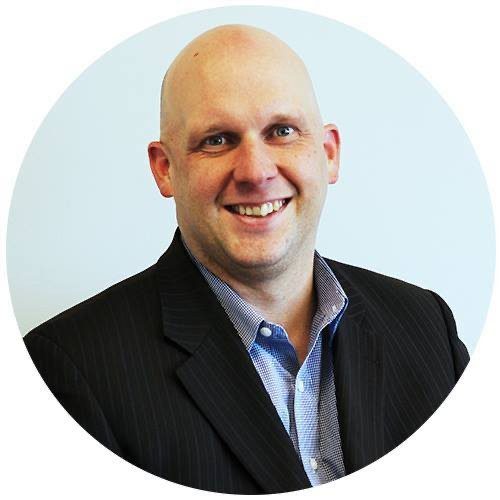 Shawn Ryder Digital is headed by a seasoned professional with a wealth of experience in both the automotive industry and technology. With over 20 years in the car sales industry, our expert brings a deep understanding of the unique challenges that come with selling cars in the digital age, having worked in both sales and management positions. They also have a strong background in technology and a proven track record of using digital marketing tactics to drive sales and increase brand awareness. Shawn Ryder combines this automotive industry knowledge and digital marketing expertise to provide dealerships with customized and effective marketing solutions that drive results. We are dedicated to helping dealerships thrive in the digital age and are confident in our ability to help you reach your goals and grow your dealership.