Imagine a world where data management and digital marketing seamlessly work together to drive the success of automotive dealerships. Well, it's not a distant dream anymore, thanks to the newly formed partnership between Flow Automotive Cos., Pohanka Automotive, Holman Enterprises, and Orbee Inc. This innovative technology company specializes in providing data management and digital marketing services for dealerships, revolutionizing the way they connect and engage with customers. And the best part? With a recent Series A funding round that raised an impressive $4 million, Orbee is gearing up to expand its operations and hire new talent, taking the automotive industry to whole new heights. The future is bright for both Orbee and the automotive industry as a whole.
Flow Automotive Cos. invests in Orbee Inc.
Flow Automotive Cos. has recently made a significant investment in Orbee Inc., joining other prominent investors such as Pohanka Automotive and Holman Enterprises. This investment marks an exciting milestone for Orbee, a technology company that specializes in providing data management and digital marketing services for dealerships.
Investment Details
The investment comes in the form of a Series A funding round, in which Orbee successfully raised a substantial amount of $4 million. This funding round attracted new investors, including Mills Automotive Group, Qvale Auto Group, and Basil Family Dealerships. The level of interest and support from these prominent investors is a testament to Orbee's innovative technology and its potential for growth.
Investors in the Funding Round
Flow Automotive Cos. is one of the key investors in the funding round. With a strong presence in the automotive industry, Flow Automotive Cos. recognizes the value and potential offered by Orbee's services and technology. Other notable investors include Pohanka Automotive, Holman Enterprises, Mills Automotive Group, Qvale Auto Group, and Basil Family Dealerships. The collective expertise and resources of these investors further validate Orbee's position as a leading player in the automotive technology space.
Orbee's Services and Technology
Orbee provides a range of services and technology solutions that cater specifically to the needs of dealerships. One of their core offerings is data management services, which allow dealerships to effectively organize, store, and analyze their data. This data-driven approach enables dealerships to make more informed decisions and optimize their operations.
In addition to data management services, Orbee also specializes in digital marketing services. Their team of experienced marketers leverages cutting-edge strategies and tools to help dealerships effectively reach their target audience and drive customer engagement. By combining their expertise in data management and digital marketing, Orbee provides dealerships with a comprehensive solution to enhance their online presence and maximize their marketing efforts.
Orbee's technology also includes platform integration capabilities. Their technology enables different applications on a platform to seamlessly communicate with each other, streamlining processes and improving efficiency. This integration eliminates the need for manual data transfer and improves overall operational effectiveness for dealerships.
Purpose of the Funding
The primary purpose of the funding raised in the Series A round is to support Orbee's growth and expansion plans. With the automotive industry constantly evolving and becoming increasingly digital, there are tremendous opportunities for Orbee to further develop their services and technology.
A significant portion of the funds will be allocated towards hiring new employees. As Orbee expands its client base and takes on more projects, it requires a talented and dedicated team to drive its success. By bringing in new hires with specialized skills and expertise, Orbee aims to enhance its service offering and provide even greater value to its clients.
Allocation of Funds
To effectively fuel its growth, Orbee will allocate the funds across various areas of its operations. One of the key areas of investment will be human resources. As mentioned earlier, hiring new employees is a top priority, as Orbee seeks to strengthen its team and ensure it can meet the growing demand from dealerships. By investing in skilled professionals, Orbee can continue to innovate and build upon its success.
Infrastructure and technology will also receive a significant portion of the funds. Orbee understands the importance of staying ahead in the rapidly evolving technology landscape. By investing in infrastructure upgrades and the latest technological advancements, Orbee can deliver enhanced services and maintain its competitive edge.
Marketing and advertising efforts will be another focus area for fund allocation. Orbee recognizes the importance of effectively promoting its services and reaching potential clients. By investing in targeted marketing campaigns and advertising initiatives, Orbee aims to increase brand awareness and expand its customer base.
Last but not least, a portion of the funding will be dedicated to research and development. Embracing innovation and staying at the forefront of technology is crucial for Orbee's long-term success. By investing in ongoing research and development initiatives, Orbee can continue to improve its services, create new solutions, and adapt to the ever-changing needs of the automotive industry.
In conclusion, Flow Automotive Cos.'s investment in Orbee Inc. highlights the significant potential and value that Orbee brings to the automotive industry. As Orbee continues to expand its services and invest in cutting-edge technology, the impact on dealerships and the industry as a whole is expected to be substantial. With the support of prominent investors and the funding raised in this Series A round, Orbee is well-positioned to achieve its growth objectives and further solidify its position as a leader in data management and digital marketing solutions for dealerships.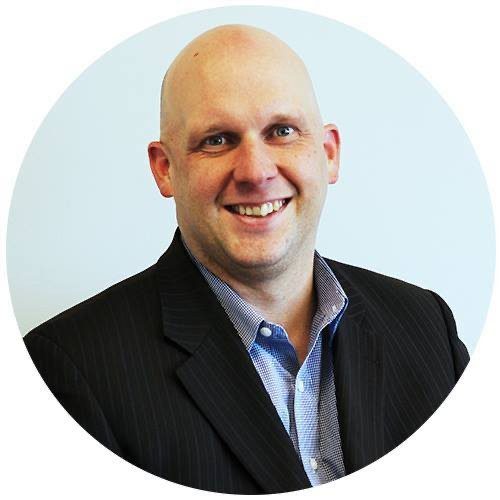 Shawn Ryder Digital is headed by a seasoned professional with a wealth of experience in both the automotive industry and technology. With over 20 years in the car sales industry, our expert brings a deep understanding of the unique challenges that come with selling cars in the digital age, having worked in both sales and management positions. They also have a strong background in technology and a proven track record of using digital marketing tactics to drive sales and increase brand awareness. Shawn Ryder combines this automotive industry knowledge and digital marketing expertise to provide dealerships with customized and effective marketing solutions that drive results. We are dedicated to helping dealerships thrive in the digital age and are confident in our ability to help you reach your goals and grow your dealership.