Marketers need the advantage of real-time customer data to effectively do their jobs.
The right iPad and iPhone apps can help — in this piece, we're diving into 11 Apple device applications that can help take your marketing to the next level.
Price: Free
Need a better marketing framework? The HubSpot mobile CRM suite has you covered. Get one-tap access to key documents, stay organized with follow-up actions and quickly review customer calls to help inform both current marketing plans and develop new initiatives. Best of all, and can do everything anywhere, anytime from your iPad or iPhone.
What we like:
Not to toot our own horn, but HubSpot offers end-to-end support for managing contacts, handling emails, tracking tasks, and monitoring marketing efforts.
Price: Free
Meta (formerly Facebook) is one of the most popular social marketing platforms, so it goes without saying that you should have the Facebook app installed on your mobile device. The Meta Business Suite takes things a step farther with the ability to view messages that require attention, schedule and manage posts and prioritize key marketing activities.
What we like:
To succeed with personalized, digital marketing efforts Facebook is essential — the Meta suite makes it possible to unlock the business side of this social app.
Price: Free
Bitly is known for its link-shortening service but the Bitly app is also a great choice for marketers. Teams can easily connect multiple social networks and track the performance of links across the networks to see where campaigns are working and where they come up short.
What we like:
The "Daily Widget" feature lets you see your top-performing links each day with a simple swipe to the right.
Price: Free
True to the original desktop version, the Google Analytics app for iPhone offers detailed information on your website's visitors, referral sources, top content, and more. The app even supports multiple Google Analytics accounts. All these rich features are nicely packed into a mobile interface.
Any good marketer doesn't just 'do' marketing, but also measures the results of their marketing efforts. Analytics Pro will help get this job done, anytime and anywhere.
What we like:
The sheer amount of data available to Google makes it the clear leader in customer analytics, so it only makes sense to tap the Google Analytics app as part of your marketing efforts.
Price: Free
GoDaddy.com is a popular domain registrar. It helps you buy and manage your online domains. The GoDaddy.com iPhone app provides a neat interface for you to do these things whenever the inspiration or need strikes. You can track activity across websites, product orders, and social media all from the app.
What we like:
See new reviews for your site with just a few taps and gain insight into the effectiveness of your current campaigns.
Price: Free
Buffer lets you schedule social media posts to the platform of your choice. This is a great way to keep your content current and engaging — without overwhelming customers. The app makes it easy to centralize cross-platform social marketing to cut down on the amount of time teams spend switching apps and scheduling posts.
What we like:
Keep your social content neat and tidy with the option to add the first comment on platforms like Instagram, ensuring the first comment users see is in line with your branding.
Price: Free
Hootsuite lets marketers create, edit and publish social content all from a single iPhone app. Teams can schedule posts to publish on the channel of their choice at the frequency they prefer, and can see what's coming up with Hootsuite's easy-to-use calendar function.
What we like:
Hootsuite lets you monitor likes, mentions, and conversations across topics that matter to your brand.
Price: Free
Later also lets you schedule posts across multiple platforms, but where it differs from apps like Hootsuite or Buffer is the ability to visually map out your feed on platforms like Instagram. With simple, drag-and-drop functionality, teams can create a content schedule that's both content-rich and visually appealing.
What we like:
Images and videos can be uploaded directly from your phone, and there's no storage limit.
Price: Free
A picture is still worth a thousand words, and Canva helps you say it just right. Using pre-built templates, the Canva app lets you drag and drop image elements to create images you want to share — and that reflect the voice of your brand. Plus, integrated social sharing lets you easily push images to social media platforms.
What we like:
Canva's free tool is a great choice if you need a simple image editor. If you need more features, just $10 per month gets you the Pro edition.
Price: Free
Love it or loathe it, influencer marketing is here to stay. Rep lets influencers and brands connect on a single app to kickstart mutually beneficial marketing relationships. Influencers can search for like-minded brands (and vice versa) and can bid on paid jobs offered by companies.
What we like:
Brands can quickly check an influencer's engagement metrics via the app to see if they're a good fit.
Price: Free
When it comes to marketing, good grammar matters. It might seem like a small thing, but a poorly-written and worded ad can convince customers to take their business elsewhere. Grammarly can help save the day. This iOS app offers writing suggestions, grammar fixes, and synonym options to help reduce wordiness and improve the impact of your ads.
What we like:
Grammarly automatically provides feedback as you type to provide real-time suggestions.
Making the Most of iPhone Apps for Marketers
All of the apps listed above can help improve your marketing efforts. From social media management to sentiment tracking to influencer partnerships, the right iPhone app can help build marketing programs that align with company goals and deliver on expectations.
Here, your best bet is to try out a few apps and see what sticks. While most offer in-app purchases, all of the applications listed above offer free versions that let your team explore the benefits they can bring to your brand. Once you've found the mix that works for you — pro tip, start with HubSpot's comprehensive offering and build out from there — you can create an Apple marketing ecosystem that captures customer interest and drives increased sales.
Editor's note: This post was originally published in June 2010 and has been updated for comprehensiveness.

Source: Hubspot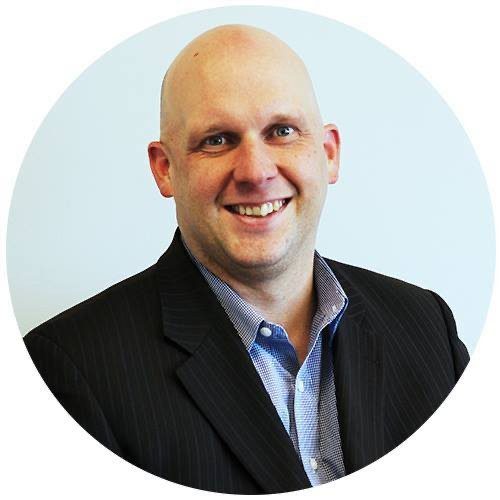 Shawn Ryder Digital is headed by a seasoned professional with a wealth of experience in both the automotive industry and technology. With over 20 years in the car sales industry, our expert brings a deep understanding of the unique challenges that come with selling cars in the digital age, having worked in both sales and management positions. They also have a strong background in technology and a proven track record of using digital marketing tactics to drive sales and increase brand awareness. Shawn Ryder combines this automotive industry knowledge and digital marketing expertise to provide dealerships with customized and effective marketing solutions that drive results. We are dedicated to helping dealerships thrive in the digital age and are confident in our ability to help you reach your goals and grow your dealership.