Introduction: The basics of the automotive sales process
When you buy or lease a car, you are going through the automotive sales process. This process begins when you first contact a dealership to inquire about a vehicle. The salesperson will ask about your needs and budget in order to find the best car for you. Once they have found a vehicle that meets your needs, they will work with you to negotiate the price and terms of the sale. Once both parties have agreed, the salesperson will complete the paperwork and finalize the sale.
Researching what vehicle best meets your needs
When it comes time to buy a car, there are a lot of factors to consider. What type of car is best for your needs? What size do you need? What color do you want? How much can you afford to spend? And where should you buy it?
One of the most important decisions is what type of vehicle is best for you. There are so many different types of cars on the market, from SUVs and minivans to hybrids and luxury cars. You'll need to think about how you plan to use your car. If you have a large family and need a lot of space, then an SUV or minivan might be the best option. If you drive a lot for work, then you might want a fuel-efficient hybrid. If you just need something to get around town in, then a smaller car might be better.
Test driving vehicles
When you walk onto the lot of a car dealership, the sales people are usually quick to approach you. They'll try to get you into a vehicle for a test drive. It's important to remember that they are trying to sell you a car, and they want you to be happy with your purchase. However, it's also important to remember that it's your money and you should take the time to test drive as many vehicles as you need in order to make the best decision for yourself.
The sales people at most dealerships are knowledgeable about the vehicles they are selling and will be happy to answer any questions you have. They want you to be comfortable with your purchase and will work with you to find the best deal possible. A test drive is your chance to get comfortable with a car before buying it, so don't feel pressured into making a decision.
Negotiating the best deal
When it comes time to buy a car, most people are eager to get the best deal possible. However, many buyers don't know how to negotiate or what to look for when buying a car. By following these tips, you can make sure you're getting the best deal on your next car purchase.
The first step is to do your research. Know what cars are in your price range and what features you want. This will give you a good starting point when negotiating with a dealership. It's also important to be aware of any rebates or incentives that are available. Many dealerships will offer additional discounts if you finance or lease through them.
When you're ready to buy, don't be afraid to negotiate. Dealerships expect buyers to haggle over the price, so don't be afraid to ask for a better deal.
Closing the sale
Closing the sale is an important part of the car buying process. When you buy a car from a dealership, the salesperson is responsible for closing the deal. There are several techniques that salespeople use to close a sale. Some of these techniques include asking for the sale, using positive reinforcement, and making a concession.
Salespeople use a variety of techniques to ask for the sale. One common technique is to use a close such as "Can we wrap this up?" or "Are you ready to buy?" This type of close is effective because it pressures the customer into making a decision. Salespeople may also use an objection close such as "I can understand if you're not interested, but can I explain why I think this is a good deal?" This type of close is effective because it gets the customer to think about why they should buy the car.
After purchase/servicing
When you buy a car, the dealership usually offers a service package to keep your new car running in top condition. This package might include a free oil change, tune-up, or brake inspection after a certain number of miles or months. It's important to read the terms and conditions of this package so you know what is and isn't covered.
Most dealerships offer some type of service plan, but the coverage and prices can vary greatly. So it's important to shop around and compare prices before you buy. And remember, even if you don't purchase a service plan from the dealership, you can always take your car to them for routine maintenance and repairs.
Sales people at dealerships are usually very knowledgeable about their products and can answer any questions you have about the service plans they offer.
Sales people at car dealerships are always looking for ways to increase sales. While the process of buying a car can be exciting, it can also be confusing. Sales people must be prepared to answer any questions that buyers may have and help them through the process. Many dealerships have a system in place that helps sales people close deals. In some cases, buyers may feel pressured to make a decision. It is important for sales people to be patient and let buyers take their time. Ultimately, the goal is to ensure that buyers are satisfied with their purchase.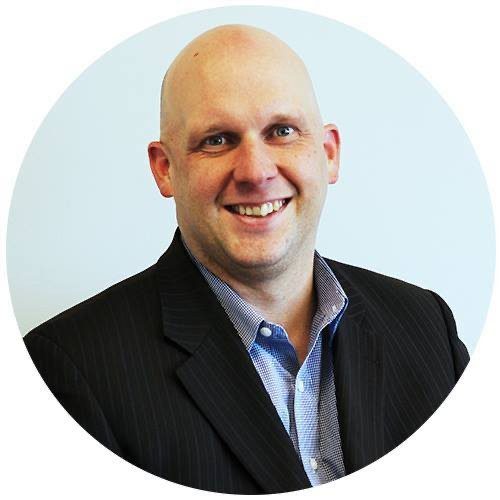 Shawn Ryder Digital is headed by a seasoned professional with a wealth of experience in both the automotive industry and technology. With over 20 years in the car sales industry, our expert brings a deep understanding of the unique challenges that come with selling cars in the digital age, having worked in both sales and management positions. They also have a strong background in technology and a proven track record of using digital marketing tactics to drive sales and increase brand awareness. Shawn Ryder combines this automotive industry knowledge and digital marketing expertise to provide dealerships with customized and effective marketing solutions that drive results. We are dedicated to helping dealerships thrive in the digital age and are confident in our ability to help you reach your goals and grow your dealership.