In today's globalized world, reaching diverse linguistic audiences has become increasingly crucial. With a high concentration of non-English speakers in certain areas, content localization has emerged as a vital strategy to ensure effective communication and connection. By adapting and translating content to suit specific languages and cultures, businesses and organizations not only expand their reach but also build trust and loyalty among multicultural communities. In this article, we will explore the significance of content localization for multilingual audiences and how it contributes to successful communication on a global scale.
The Importance of Content Localization for Multilingual Audiences
In today's interconnected world, reaching out to diverse linguistic audiences has become essential for businesses and organizations. With an increasing number of people using the internet and consuming digital content, content localization has become an important strategy to engage and connect with multilingual audiences. Localization refers to the process of adapting content to suit the language, cultural nuances, and preferences of a particular target audience. This comprehensive article will explore the concept of content localization, its impact on globalization, the advantages it offers, the challenges it presents, best practices, and future trends in this field.
What is Content Localization?
Content localization involves the adaptation of content to meet the linguistic, cultural, and technical requirements of a specific target audience. It goes beyond mere translation by considering the cultural context, customs, and preferences of the target audience. Localization includes translating text, adapting visuals, modifying multimedia elements, and even adjusting the overall design and user experience to appeal to local audiences. By perfecting content localization, businesses can effectively communicate their messages, products, and services to multilingual audiences.
The Impact of Globalization
Globalization has played a significant role in driving the need for content localization. Advancements in technology and the rise of international trade and communication have made the world a smaller place. As a result, businesses are expanding their reach beyond their local markets and targeting global audiences. However, connecting with diverse linguistic audiences can be challenging due to language barriers, cultural differences, and varying consumer preferences. Content localization addresses these barriers by tailoring content to meet the needs and expectations of specific language communities.
Advantages of Content Localization
Increasing Reach and Engagement: Content localization extends the reach of businesses and allows them to connect with a wider audience. By offering content in multiple languages, businesses can communicate effectively with non-English speakers, increasing their visibility and engagement.
Building Trust and Credibility: When a business speaks directly to the target audience in their own language, it creates a sense of trust and credibility. Localized content demonstrates a commitment to understanding and meeting the needs of the audience, building a stronger connection between the brand and its potential customers.
Enhancing User Experience: Localization improves the user experience by providing content that is easily accessible, relevant, and relatable. By adapting the language, visuals, and multimedia elements, businesses can engage users on a more personal level, ensuring a seamless experience.
Boosting SEO and Organic Traffic: Localized content helps improve search engine optimization (SEO) and increases organic traffic to a website. By optimizing translated content with relevant keywords, businesses can rank higher in search results for local language searches, driving organic traffic and potential customers.
Creating Tailored Marketing Campaigns: Content localization allows businesses to create tailored marketing campaigns that resonate with the target audience. By understanding cultural nuances and preferences, businesses can adapt their messaging, branding, and campaign strategies to effectively communicate their value proposition.
Expanding Business Opportunities: By localizing content, businesses can tap into new markets and seize emerging business opportunities. Effective localization can lead to increased sales, partnerships, and collaborations in regions with diverse linguistic audiences.
Challenges of Content Localization
While content localization offers numerous benefits, it also presents certain challenges that must be carefully managed.
Ensuring Cultural Sensitivity: Adapting content to different cultures requires a deep understanding of local customs, traditions, and sensitivities. Failure to account for cultural nuances can result in misinterpretations, insensitivity, and damage to the brand's reputation.
Overcoming Language Barriers: Simply translating content word-for-word may not be sufficient to convey the intended message. Language-specific idioms, expressions, and humor often require further adaptation to ensure accurate communication and avoid misunderstandings.
Managing Technical Limitations: Certain technical limitations may arise during the content localization process. These can include compatibility issues with certain fonts or character sets, layout adjustments, or even limitations imposed by the chosen localization tools.
Best Practices for Content Localization
To ensure the success of content localization efforts, businesses should follow best practices that help optimize the process and achieve desired outcomes.
Understanding Target Audiences: Thorough market research and audience analysis should be conducted to gain insights into the target language communities, their preferences, and cultural sensitivities. This understanding lays the foundation for effective content adaptation.
Translating and Adapting Content: Professional translators and localization experts should be engaged to accurately translate and adapt the content to the target language, capturing the essence and intended meaning of the original message.
Localizing Visual and Multimedia Elements: Visuals and multimedia elements, such as images, videos, and infographics, should be localized to resonate with the target audience. This entails adapting or replacing visuals to reflect local culture, preferences, and diversity.
Adopting Website Localization Strategies: Websites should be optimized for multilingual audiences by implementing language-specific URLs, navigational elements, and metadata. This improves user experience and allows search engines to correctly index localized content.
Leveraging Localization Tools: Technology plays a crucial role in content localization. Utilizing localization tools and software streamlines the process, improves efficiency, and ensures consistency across various localized assets.
Testing and Quality Assurance: Comprehensive testing and quality assurance measures should be implemented to verify the accuracy, functionality, and overall user experience of localized content. This involves rigorous testing across various devices, browsers, and language settings.
Future Trends in Content Localization
As technology continues to advance and user expectations evolve, several trends are shaping the future of content localization.
Artificial Intelligence (AI) Solutions: AI-powered translation tools and natural language processing capabilities are becoming increasingly sophisticated, enabling more accurate and efficient content localization.
Machine Learning for Contextual Adaptation: Machine learning algorithms are being developed to better understand and adapt content based on context, improving the accuracy and effectiveness of content localization.
Voice and Speech Recognition: Voice and speech recognition technologies are becoming more prevalent, allowing businesses to deliver localized content through voice-activated devices and services.
Personalization and User-Generated Content: Personalized content delivery and user-generated content are gaining popularity, allowing businesses to better connect with multilingual audiences through tailored, community-driven content.
In conclusion, content localization is a powerful strategy for reaching and engaging multilingual audiences in an increasingly globalized world. By adapting content to the linguistic, cultural, and technical requirements of diverse language communities, businesses can expand their reach, build trust, and offer an enhanced user experience. While content localization presents challenges, following best practices and staying abreast of future trends will enable businesses to effectively communicate with and cater to a wider range of audiences.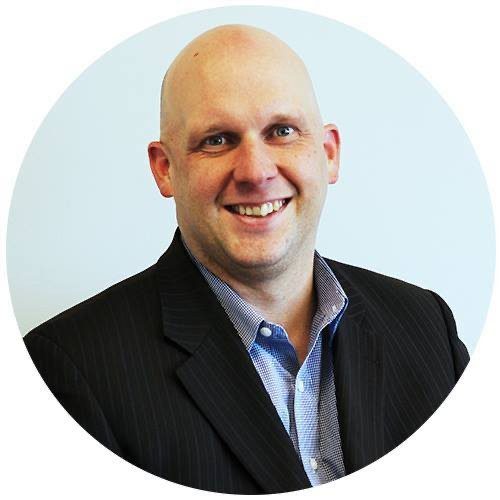 Shawn Ryder Digital is headed by a seasoned professional with a wealth of experience in both the automotive industry and technology. With over 20 years in the car sales industry, our expert brings a deep understanding of the unique challenges that come with selling cars in the digital age, having worked in both sales and management positions. They also have a strong background in technology and a proven track record of using digital marketing tactics to drive sales and increase brand awareness. Shawn Ryder combines this automotive industry knowledge and digital marketing expertise to provide dealerships with customized and effective marketing solutions that drive results. We are dedicated to helping dealerships thrive in the digital age and are confident in our ability to help you reach your goals and grow your dealership.